| | |
| --- | --- |
| vs BARCELONA | 9/3/2011 | LAST SEASON |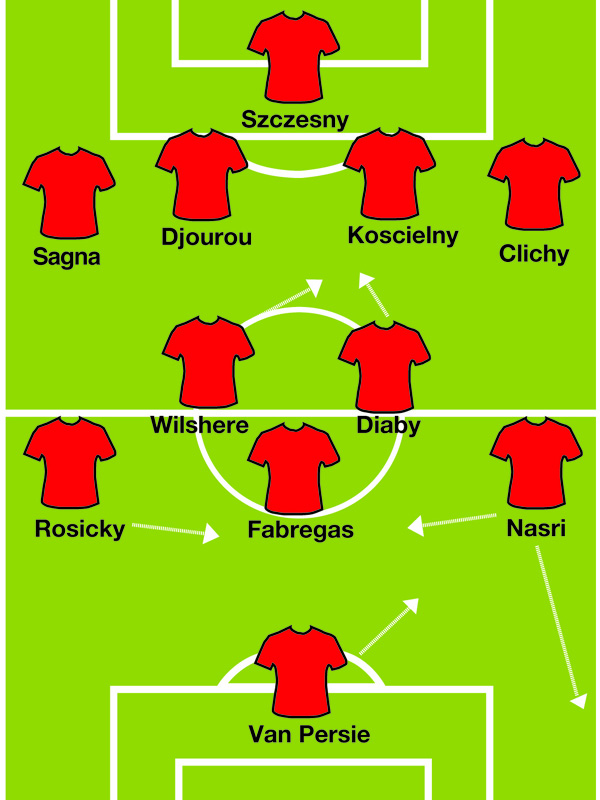 The visitors may have found the back of the net but they did so without managing a single shot from open play, such was Barcelona's dominance in this Champions League first knockout round second leg.
With five in the midfield presumably set up to quell the Catalan carousel in the middle of the park, Wenger's men lacked width and struggled to get out of their own half, never mind near the box of Victor Valdes.
With Javier Mascherano effectively removing Cesc Fabregas from proceedings through intense pressure, and Samir Nasri and Tomas Rosicky – two players with a penchant for slow, patient build-up – incapable of catching Pep Guardiola's men on the break, Van Persie grew ever more detached and ever more frustrated. Whether that led to the Dutchman to kick the ball away that led to his sending off shortly after half-time is merely conjecture, but even with their lone forward on the pitch, Wenger's side were simply too languid to threaten their imperious hosts.
| | |
| --- | --- |
| | POSSIBLE ARSENAL LINE-UP |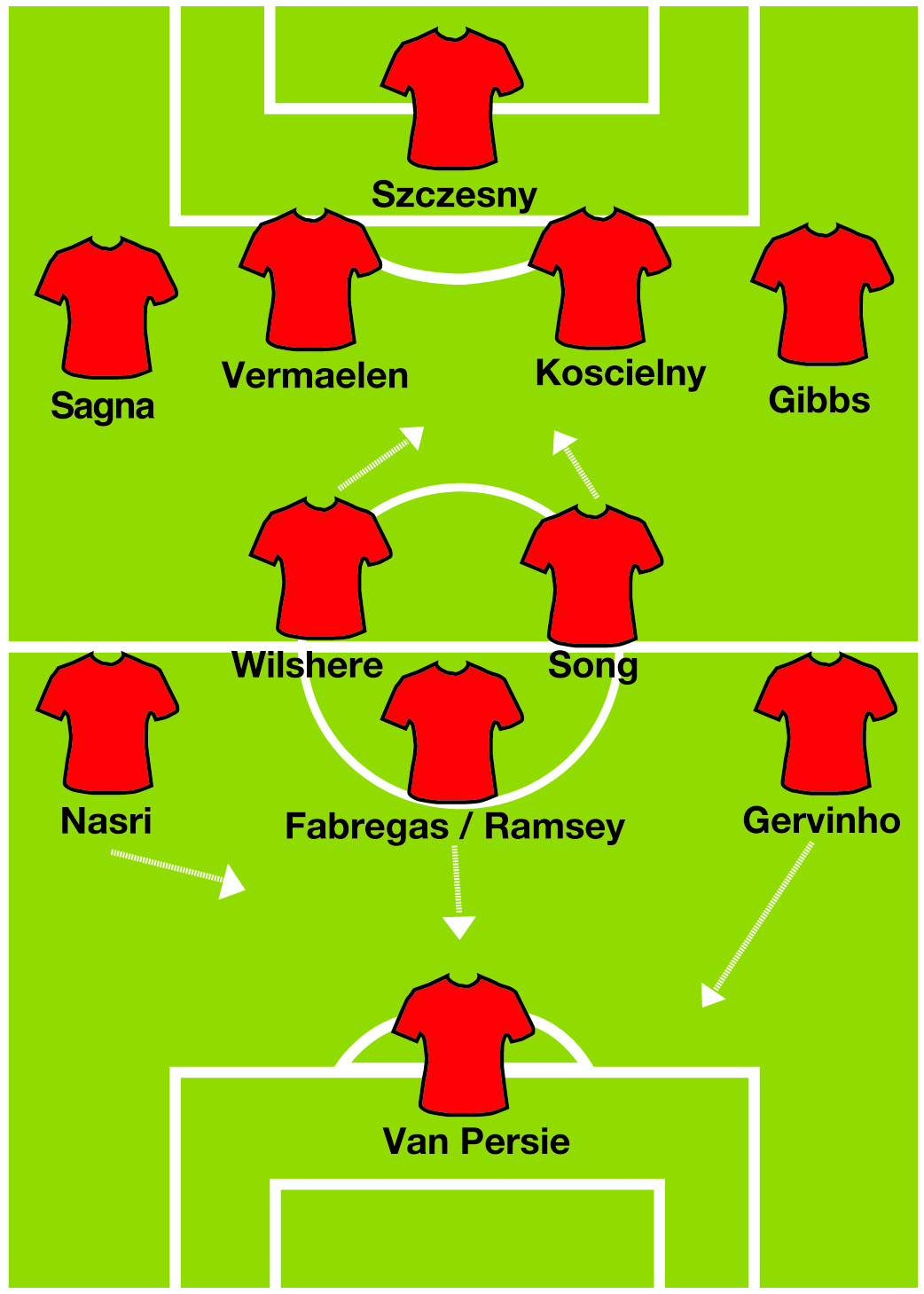 Too often in recent years, the Gunners have patiently camped outside the box, waiting for that perfect angle and pass. It's beauty, more often that not, is matched only by the frustration it causes. Now, with the distributive qualities of Fabregas, Wilshere and Aaron Ramsey in the middle, Arsenal could swiftly look outwards towards Nasri on the right and the former Lille man on the left to attack their opponent's area.
The Ivorian in particular is not one for waiting around and would cut in far more frequently than Andrey Arshavin or Theo Walcott.
Further to this, Van Persie would be provided a second-striker in all but name, with the Ligue 1 winner able to provide the link between midfield and attack. This would lessen the burden on Fabregas to plough forward and therefore allow the deeper midfield pair in Wilshere and Diaby to dictate the pace of play when attacking and, even more importantly to Arsenal, shield their defence when being countered against.
Indeed, Arsenal's problems extend far further than the area of the pitch that Gervinho will be accommodating next season, but there will be comfort in knowing that for now at least, the Gunners' cluelessness at the back won't be matched by aimlessness going forward.
source:
http://www.goal.com/en-gb/news/2896/premier-league/2011/08/09/2609133/why-gervinho-could-finally-be-the-key-to-dominant-arsenal