KEEP ON SIGNING - AND GET MATA AND MODRIC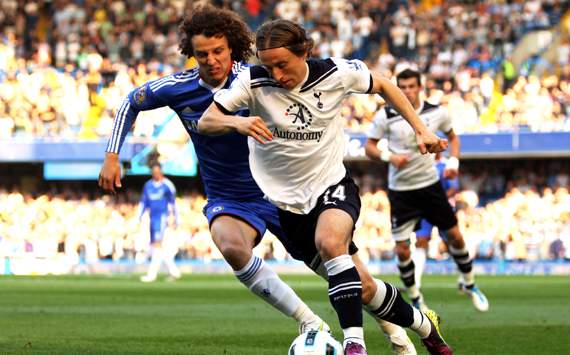 It's no surprise that Chelsea are perpetually linked with the acquisition of more fresh faces. Though the situation with Arsenal is hardly comparable, Chelsea's signings of Oriel Romeu and Romelu Lukaku won't solve the Blues' creative void in the short term.
On the evidence of the season so far, with lacklustre midfield performances against Stoke and West Brom - who, with all due respect to the effort and commitment they displayed in those matches will eventually be also-rans in the table - Chelsea need a creative spark.
Rumours persist that they are close to completing a deal for Valencia's Juan Mata, and their interest in Luka Modric refuses to die despite Spurs' protestations. Both players would help effectively link the disjointed front line with the rest of the team and pick off a killer pass in the final third to boot.
BACK TO THE DRAWING BOARD WITH TORRES AND DROGBA - AGAIN
This problem eventually did for Carlo Ancelotti and is not going to go away for Villas-Boas. Indeed it will probably wind up being the defining decision of the Portuguese manager's first season at the helm.
Torres, rejuvenated against Stoke yet grossly ineffectual against West Brom again, was replaced around the hour mark by Drogba, who himself seemed a shadow of his former self. It seems as if Villas-Boas has set his store by Torres but Chelsea had more tangible thrust and threat with the Spaniard withdrawn. How much of that was down to the Ivorian, however, is debatable.
Torres' Chelsea record now reads one goal in 16 league appearances, and one in 20 all told. Roman Abramovich's fixation with his £50 million signing is now costing Chelsea in a whole other sense.
TACTICS TALK - 4-4-2 WINS OUT OVER 4-3-3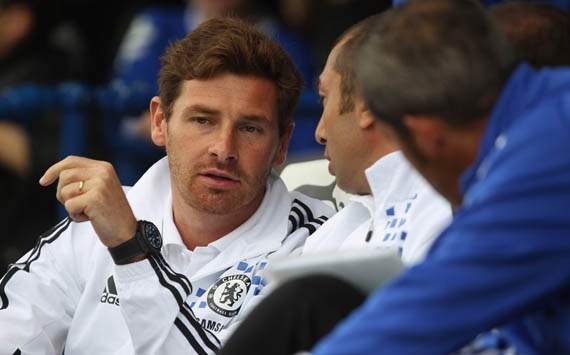 Though Villas-Boas refused to take credit for it in the post-match press conference, his tactical maneouvers won the game for Chelsea against West Brom.
Starting as a 4-3-3, Chelsea were listless and their width a sham. The bold decision half an hour in to haul Salomon Kalou off and revert to a 4-4-2 changed the face of the game, with Chelsea instantly becoming more functional.
A permanent switch to 4-4-2, while being drastic, could be the way for Villas-Boas to stamp his authority on the team, as the starting 4-3-3 looked an unconvincing remnant of Chelsea dynasties gone by. And with the club clearly in a transitional phase, a change of tactical onus could be the breathe of fresh air required around the place.
Nonetheless, it remains unlikely that the former Porto man will completely abandon his preferred formation, and one which his current crop are more than accustomed to.
EASE THE PRESSURE ON LAMPARD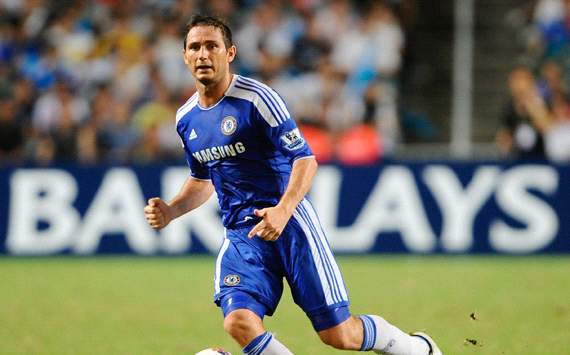 There is mounting evidence that Frank Lampard is no longer the force of old, something that Saturday's performance failed to alleviate.
The signs have been there for a while though, with last season the first in five that the midfielder failed to exceed the 20 goals a season mark, netting just 13 times.
Against West Brom, the old Lampard would have repeatedly breached the West Brom back four with piercing late runs. The new Lampard simply wasn't having it. Perhaps this predicament is more to do with Lampard's supporting cast, with Mikel and Ramires also both looking out of their depth yet nevertheless, Lampard seems no longer to be the hub of this side.
This is intrisically linked, of course, with the potential signings of Mata and/or Modric, but it may be no bad thing for Lampard in the long-term if either (or both) arrive, even if something of a dent to his pride at first.
MAKE THE MOST OF LUKAKU AND STURRIDGE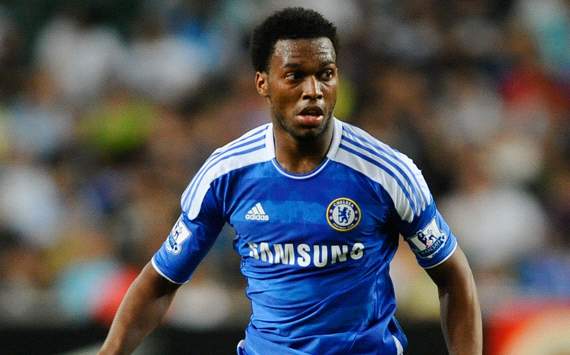 The defining characteristics of Chelsea against West Brom were the total absence of ideas and an almost harrowing lack of pace. A rare burst came from Jose Bosingwa, and brought the winning goal for Florent Malouda.
Sturridge and Lukaku should, in theory, bring both. The physical nature of Lukaku's presence will cause problems for opposition in itself, while the Belgian has proved he has goals in him already, albeit in the less challenging Belgian league.
Much is the same for Sturridge, who proved his class at Bolton last year, for England in the European Under-21 championships and during pre-season. The implementation of both into Villas-Boas' first-team plans will be vital for a Blues' renaissance.
Given the Torres-Drogba queue ahead of them, neither can expect to be starting any time soon. But they could at least be key contributors from the bench, and Lukaku wasn't even given that much of an opportunity this weekend.
source:
http://www.goal.com/en-gb/news/2896/premier-league/2011/08/21/2629295/juan-mata-luka-modric-and-the-five-problems-andre-villas