FAVOURITE FERGUSON MOMENT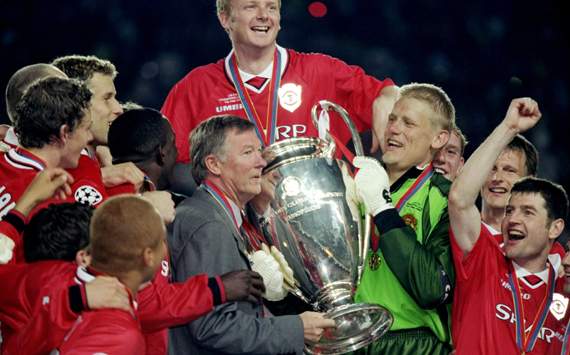 ED BARKER:
Football. Bloody Hell! What a moment the 1999 final was, and how astounding Ferguson's reaction to the last-gasp winner. Despite the distractions over the past six years – the lies, the unnecessary support of the owners –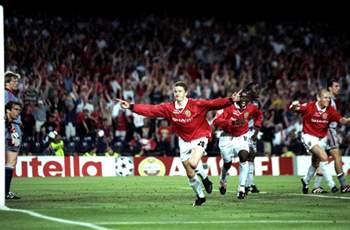 "As fans danced around Camp Nou, or in front of their televisions, Ferguson summed up in three words the almost indescribable excitement of those last three minutes"
Ferguson was always a football man at heart, as passionate about the team as the supporters. As fans danced around Camp Nou, or in front of their televisions, Ferguson summed up in three words the almost indescribable excitement of those last three minutes. It will be a moment that will live very long in the memory.

TAUREN SPURLING:
My favourite Ferguson moment would have to be his interview after the Champions League Final in 1999 – "Football, bloody hell!" It is an iconic comment now, capturing the feelings of millions of United fans and football fans in general, on a night not many will forget. We had been dominant in the domestic game for the decade, but in Europe we had always fallen depressingly short.
That season though, it felt like destiny was guiding us to that trophy. A horrible group containing Barcelona and our final opponents Bayern Munich, two epic 3-3 draws vs Barcelona and two draws vs Munich that the German side deserved nothing from in my opinion – poor reffing and a mistake from Schmeichel costing us. Epic encounters vs Inter and Juventus with standout performances from Stam, Berg and Keane. Then we came to the final and it all looked like it was for nothing. We were not as outplayed as history and comment would suggest, but it simply looked like we would fall short again. Then two minutes and we were Champions. Ferguson had conquered Europe, we had reached the promised land. "Football, bloody hell!"
FERGUSON'S BIGGEST MISTAKE?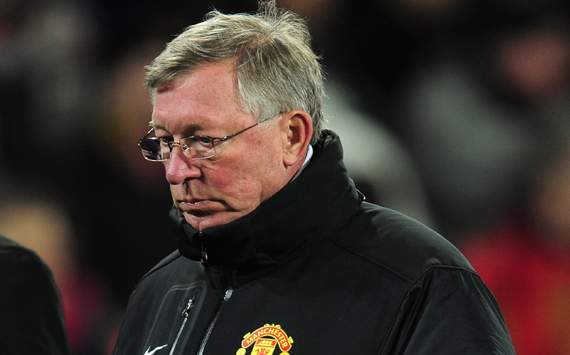 ED BARKER:
Taking on the Coolmore Mafia – JP McManus and John Magnier – was a colossal strategic error born of Ferguson's financial self-interest and rampant ego. Roy Keane recently, to much criticism, suggested that Ferguson does not always put the club first. In relation to the Coolmore Affair Keane is absolutely right. By suing United's major shareholders, Ferguson opened the club up to scrutiny, and placed the manager in a dangerously distracting spotlight. Ferguson also laid the ground for ownership changes ahead, which have been so costly to the club.
While the lawsuit in 2004 did not directly precipitate the sale by McManus and Magner of their shares to the Glazer family there is no doubt it created the right environment for it. With Ferguson under scrutiny, he said not a word about the takeover. Indeed, he has said nothing even approaching criticism of the Glazer family ever since.

TAUREN SPURLING:
I think Ferguson's biggest mistake is his attitude to the transfer market, or at least the attitude he portrays. Ask any United fan what area of the squad we need to strengthen and they would nearly all say central midfield, and probably would have done since 2009. Yet Ferguson has almost ignored this issue as he feels there is no value in the transfer market. The issue of value in the transfer market is partly down to the Ronaldo sale to Real Madrid at a world record transfer fee of £80 million – it set a new benchmark for all top class signings and at the time alerted all clubs we were looking to do business and that we had a lot of cash to spend.
The prices are high and Ferguson/Manchester United are partially responsible for setting them high. It also has to be seen that the transfer market has changed in terms of value, and Ferguson has to adapt to this. If he wants world class players, and that is his claim, he has to pay for them – it is as simple as that. Similarly, his line of no value falls short when you look at the business Newcastle United have done. Basically, I feel his biggest mistake is a failure to acknowledge the needs of the United squad and the changing face of the transfer market.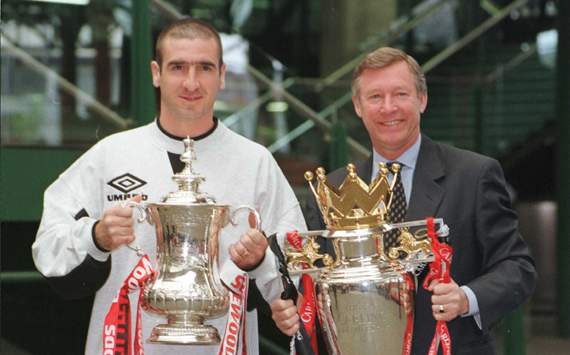 ED BARKER:
The finest signing was undoubtedly
Eric Cantona
, at just £1.2 million. What an unbelievable bargain, and how sickening it must still be for Leeds United supporters! In truth the answer would have been the same whether Eric cost 10 or 50 times as much that's how important the Frenchman is in modern United history. Cantona's impact on United's success over the past 20 years cannot be underestimated. Not only was the striker a catalyst for title glories between 1992 and 1997, but an inspiration to a generation of United's youngsters.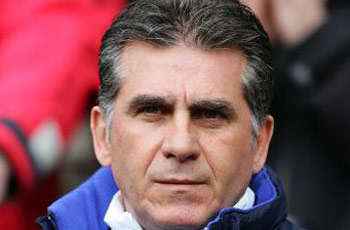 "
Carlos Queiroz added a tactical nous that I feel Ferguson lacked at the time, and lacks now
"
Ask David Beckham, Paul Scholes, the Neville brothers, and Ryan Giggs who most influenced their development and, Ferguson aside, each will mention Cantona. With Giggs and Scholes still in Ferguson's team, Cantona's presence is still felt at Old Trafford today.
TAUREN SPURLING:
As for his best signing, there are a number of candidates, right from the early days of his tenure in Irwin, Schmeichel, Pallister, Keane, Cantona through to players like Ruud van Nistlerooy, Wayne Rooney, Ronaldo and Ferdinand. If you want you could make arguments for youth signings like Giggs, Beckham and the class of 92 in general. However, I would have to go with a staff addition, in
Carlos Queiroz
. He added a tactical nous that I feel Ferguson lacked at the time, and lacks now. He was key to change in style and eventual success in Europe.
Our development of 4-3-3/4-5-1 and the more patient passing game can be traced to Carlos in my opinion. I would also argue that he played a large role in the signing and development of Cristiano Ronaldo – I feel Ronaldo would not have been the success he was at United without the input of Queiroz and also that Nani and Anderson would be better players for us if Queiroz had stayed at the club. From a playing perspective, Cantona would be Ferguson's best signing in my opinion – a relatively inexpensive signing, but the final piece in a jigsaw that has seen us become the most successful side in English football. Maybe things would have been the same or similar without Cantona, but in my mind he was the catalyst for our success from that first Premier League trophy to now.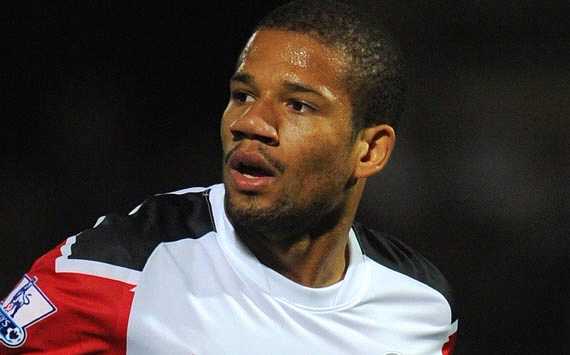 ED BARKER:
Take your pick from Eric Djemba-Djemba, Bebe, David Bellion, Jordi Cruyff, Kleberson, William Prunier, Massimo Taibi... There have been some real stinkers over the years!
TAUREN SPURLING:
I think Sir Alex Ferguson's worst signing has to be considered to be
Bebe
, I don't think we can look past this signing. There have been high profile players, such as Veron (right player, wrong time) but the Bebe deal is terrible no matter what way you look at it. In a time when Ferguson is constantly decrying the lack of value in the transfer market, we spent £8 million on a player who we could have signed for £100k a month previous and whom I don't think has played 90 minutes for the club.
He was a player we didn't need and whom has offered no signs that it could be money well spent in the future. Not only is it a signing that has done nothing to aid the first team, it was a signing that has brought Ferguon's, and United's, reputation into question. Why did we spend so much on him, what was the role of Jorge Mendes in the deal? For me, and many, there are large question marks over the signing of Bebe, and for that reason I think he has been Ferguson's worst.
HOW LONG CAN FERGUSON GO ON FOR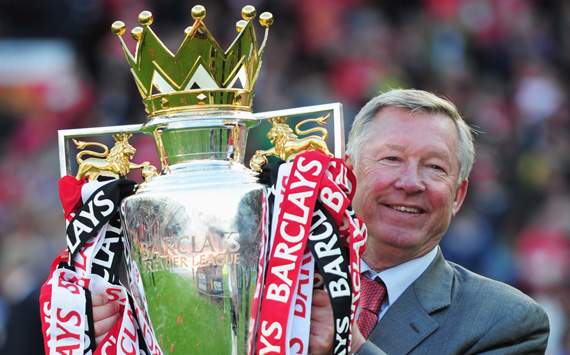 ED BARKER:
Sir Alex has said three years so I suppose supporters will need to take that at face value. Having said that, Ferguson also said he'd never work until he was 70 and broke that promise! He also retired once too, in 2002, only to go back on the deal. The point being that when it comes to Ferguson, United is his life so retirement isn't going to come easy. In reality Ferguson is working from year-to-year with no pressure for him to leave at any time other than that of his own choosing.
I suspect that short of any further health concerns, we may see the great manager carried out of Old Trafford in a box. Certainly, the Glazer family knows that Ferguson is United's greatest asset. He doesn't rock the boat. So why should the Americans seek to terminate Ferguson's employment at anything other than the Scot's behest?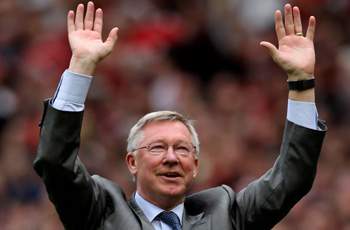 "
If we were to win the Premier League this season, having seen off the first major challenge of Manchester City, Ferguson could well step aside
"

TAUREN SPURLING:
How long can Sir Alex Ferguson go on for? Who knows to be honest – I would imagine the answer is only for himself and his wife to know, as he will leave when he wants; I don't think the Glazers would ever fire him. While he himself mentions 'three years' quite often, it seems like he has been saying that for a long time – and that it is a simple rolling three-year answer so as to keep the press off his back. I think when he does leave, it will seem very sudden – there will not be an announcement prior to his planned retirement as there was previously, as Ferguson and the club will have noted the destabilising effect that had on the side.
I don't think it will depend on his health really, I think it will depend on the scenario the club finds itself in – if Ferguson feels it is the right time for him to move aside based on where the club is in terms of success or transitional cycle, or that the right manager to replace him looks to be available, I think we could see Ferguson step aside unexpectedly. Right now, I think if we were to win the Premier League this season, having seen off the first major challenge of Manchester City, Ferguson could well step aside – or if we don't win the Premier League this season he may give it one more shot next season. Honestly, I think the 2013/14 season could start with a new manager at Manchester United.
WHO SHOULD REPLACE SIR ALEX?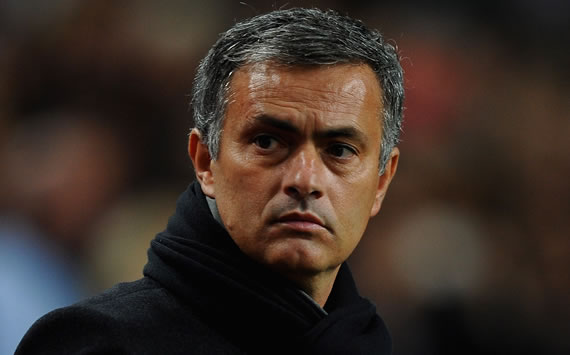 ED BARKER:
It's almost impossible to answer that question. Ferguson has been around so long he's part of the Old Trafford furniture; the very fabric of the club itself. It is going to be a very surreal moment when the manager finally steps down and a new man comes in. It'll also be a very dangerous time if the Glazer family remains in charge at Old Trafford – a time when risk of failure will be at its highest.
Of course, there are some hugely capable people around, but are they all right for United? That is the key question. It's hard to see the Glazer family taking any risks, unless budget is too tight to afford the right man. In the States they employed a young (cheap) coach at the Tampa Bay Buccaneers football team and it has failed. I suspect an experienced European hand will take over, but will Jose Mourinho really wait another three years for the job? Who would I personally like to see join: somebody young, vibrant, and with United to their core...
Ole
anyone?
TAUREN SPURLING:
In my opinion,
Jose Mourinho
will be the next Manchester United manager, if the timing suits United, Sir Alex Ferguson and Mourinho himself. For me, he is the standout candidate of the realistic targets. Firstly, Ferguson has said himself that he feels the next United manager needs to be experienced, so that would rule out the popular potential appointment of Ole Gunnar Solskjaer.
Secondly, we have to look to the history of Manchester United and remember the issues we had when Matt Busby stepped down from the role – replacing him was a task too hard for many managers, and I think it will be an issue that has to be considered this time around when replacing Sir Alex Ferguson. It will take a certain amount of arrogance and self-confidence, and we all know Mourinho lacks neither of those traits. He would come into the job and immediately make the job about him – it would be Jose's United, not Ferguson's with a new manager.
He is also a manager much in the style of Sir Alex Ferguson, in that he wants control of all aspects of the club. He would be the Manchester United manager, not the first team coach, first team manager, or head coach as we see other managers described. He would maintain the club control Sir Alex Ferguson currently wields and would thus ensure a more stable transition. There are question marks over his style of play and youth policy – but looking at Madrid dispels style issues and a look at the facts dispels the youth issue. The last reason I think he will be the next United manager is that I think it is what he wants, and what he has set up. He has an excellent relationship with Sir Alex Ferguson and I think Sir Alex Ferguson will give him his recommendation.
source:
http://www.goal.com/en-gb/news/2896/premier-league/2012/01/19/2853575/his-biggest-mistakes-are-in-the-transfer-market-manchester