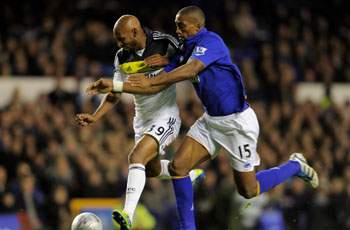 With Ramires doubtful and Didier Drogba suspended, Villas-Boas will rotate his side this Saturday, but the Chelsea manager's cause was not helped by being forced to play 120 minutes against a resilient Everton on Wednesday evening.
Branislav Ivanovic, David Luiz, Florent Malouda and Nicolas Anelka are in contention to start against Arsenal this weekend but all played the full game, including extra-time, against David Moyes's side.
John Obi Mikel, who's appeared in all but one of Chelsea's Premier League games this term, was introduced just after half-time during his side's League Cup win but ended up playing 55 minutes, while the in-form Daniel Sturridge came on five minutes before the end of normal time before notching the goal that sealed the game after the restart.
In contrast, for Arsenal, no player who started against Stoke City last Sunday even featured in their League Cup victory over Bolton on Tuesday.
2. ROBIN VAN PERSIE'S SUBLIME FORM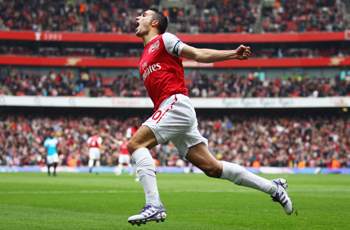 Little wonder why Wenger is so keen to commit the 28-year-old to a new deal at the Emirates: 25 goals in 26 league outings in 2011 is likely to attract interest from Europe's elite.
The Arsenal boss has been in the same position before. Former captain Cesc Fabregas earned his reunification with Barcelona through gritty and, at times, talismanic one-man performances. Van Persie has carried the leader's torch in a similar vein as proved by his match-winning double after coming on as a second-half substitute against Stoke City last weekend.
The last time the Dutchman appeared at Stamford Bridge was in 2008, when he scored twice after half-time to hand Arsenal their most recent away win against Chelsea to date.
3. DIDIER DROGBA'S SUSPENSION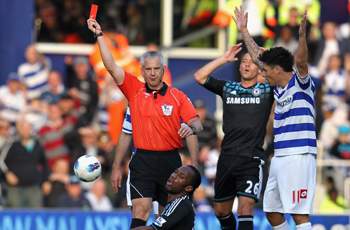 The Ivory Coast international has been forced to relinquish his regular starting role since the arrival of Fernando Torres in January, but even Villas-Boas would have found it difficult to drop a forward with such a prolific record against Arsenal.
The former Marseille striker has scored 13 times in 14 appearances in all competitions against Arsenal, while Wenger's side have won just once against Chelsea in the 14 games where Drogba has featured, drawing the other three and losing 10.
In games against Arsenal where the 33-year-old has been absent, the north London club are yet to lose after drawing one and winning two.
4. CHELSEA'S DEFENSIVE FRAILTIES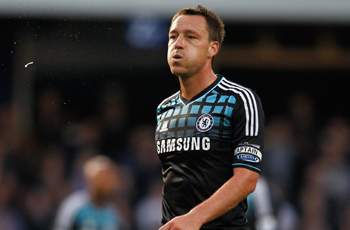 The recent referee criticisms conducted by Villas-Boas may be reminiscent of confrontations during Jose Mourinho's era at Stamford Bridge, but the 34-year-old appears to lack his fellow countryman's ability to install a resolute defence in his early days as Chelsea manager.
Despite being third in the Premier League, Chelsea have conceded 10 league goals so far this season. While the record may not rally calls for Villas-Boas' dismissal, it's worth noting that at the same stage last term under Carlo Ancelotti, the club had conceded just twice in the league. For a worse defensive record at this point in the campaign, you have to travel back to 2002/03 season when Chelsea were managed by Claudio Raneieri.
Coupled with that record is the allegations hanging over John Terry which, should he start on Saturday, could have an impact on the 30-year-old's performance. Two seasons ago, the England captain was caught up in a public feud with former team-mate Wayne Bridge and the pressure of such media and fan scrutiny took its toll, most notably at Goodison Park, where two costly mistakes by Terry led to Louis Saha scoring - and Everton picking up the win.
David Luiz's below-par defensive performances of late are also a cause for concern but it's likely the Brazilian will retain his place alongside Terry.
5. THOMAS VERMAELEN BACK IN THE SQUAD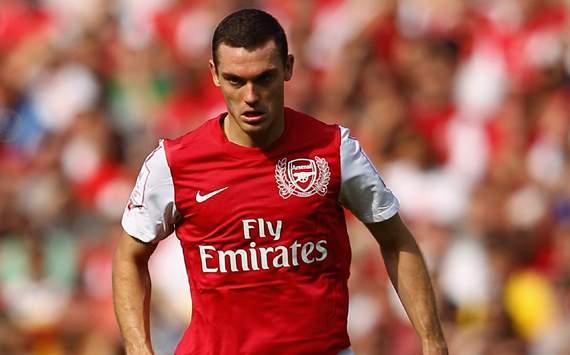 Hearts were in mouths for the majority watching at the Emirates on Tuesday evening as the Belgian limped off late during Arsenal's League Cup victory over Bolton.
Thankfully for Wenger, Vermaelen, who has been sidelined since August with an Achilles injury, was nursing cramp following a performance in the League Cup that appears to be part of a hurried bid to get the centre-back's fitness up to speed in time for Saturday.
Vermaelen has appeared 10 times for Arsenal over the past two seasons, which will not fill Wenger with confidence as the Frenchman aims to pair the 25-year-old with summer recruit Per Mertesacker in an attempt to solve his side's unconvincing defence.
Should Vermaelen instantly recapture the form shown in his debut season at the Emirates, where his solid contribution resulted in 16 clean sheets in all competitions along with an impressive return of eight goals, Chelsea's attack could be nullified.
However, if Wenger does decide that the game has come too soon for the classy Belgian, his presence back in the squad wil nevertheless offer a timely boost for the Gunners.
source:
http://www.goal.com/en-gb/news/2896/premier-league/2011/10/28/2730630/from-the-pressure-on-john-terry-to-robin-van-persies-sublime