baru2 ini, kelab argentina, river plate buat pertama kalinya dalam 100 tahun lebih dalam arena bola sepak, telah tersingkir dari divisyen atas ke divisyen bawah. walaubagaimanapun, terdapat lagi kelab2 besar yang pernah mengalami penyingkiran sebelum ini. berikut merupakan 10 kelab yang pernah tersingkir dalam arena bola sepak dunia:
10) Hapoel Tel Aviv - 1988/89

One of Israel's great names suffered the indignity of relegation in 1989 just one year after winning the title. Hapoel were given a four-point penalty for breaking budget rules but the deduction was immaterial as they finished rock bottom and were sent down for the first time in their history.

9) Manchester City - 1937/38

The Citizens' big spending current owners are eager to replicate their glory days of the 1930s when they won their first league title and the FA Cup in the space of three years. City lifted the title in 1936/37 after scoring an incredible 107 goals, some 49 more than second placed Charlton Athletic.

One season later and the side topped the goalscoring charts again but went from first to 21st and were relegated from the top division as champions. Sheikh Mansour will no doubt not be wanting a repeat of that.

8) Nurnberg - 1968/69

Germany's Bundesliga produced seven different champions in the first seven years of its life. Nurnberg clinched their first title in 1967/68 and were then relegated the very next season. Fans of Der Club have got used to that sinking feeling as Nurnberg have been relegated a record seven times from the top flight.

7) ES Setif - 1987/88

Algeria's 'Black Eagles' won their first domestic title for 19 years in 1987. The following term Setif pulled off a rare feat by becoming the first Algerian team to be relegated as champions. Nothing remarkable in that you might say, considering similar events happened in Germany (Nurnberg 1969) and England (Manchester City 1938), but Setif did have another ace up their sleeve.

Playing as a second division club they stormed to the African Champions' Cup in 1988, beating the cream of the continent while plying their trade in the Algerian second tier.

6) Napoli - 1997/98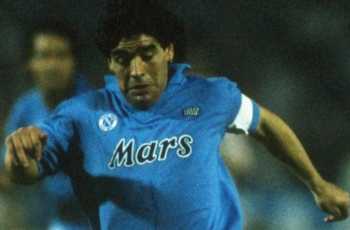 That Napoli were relegated in 1998 was in itself not a huge surprise, but the manner of their slump certainly was. They had been on the slide since the Diego Maradona inspired heyday of late '80s but few would have anticipated their annus horribilis of 1997/98, when they finished rock bottom of Serie A with just two wins and 14 points. Four managers and three directors of football came through the revolving door as Napoli's 32-year stint in the top flight came to a dismal halt.

One year later, 1990/91 champions Sampdoria - also demoted this past season - followed Napoli through the Serie B trapdoor.

5) Kaiserslautern - 1995/96

Following Kaiserslautern in 1995/96 wasn't for the faint hearted. The club had been part of the Bundesliga establishment from the inception of the league in 1963 and were champions as recently as 1990/91. A fourth place finish in 1994/95 augured well for the new campaign but the Red Devils developed a habit for draws, clocking up 18 of them in their doomed season.

Despite losing just 10 games – the same as second placed Bayern Munich – and having the second best defensive record in the league, Kaiserslautern's 33-year steady relationship with the Bundesliga came to a halt. Club veteran Andreas Brehme couldn't handle it and burst into tears.

A week later, however, they recovered from the shock to win the German Cup. Two years later they became the first team ever to win the Bundesliga as a newly promoted club.

4) Fiorentina - 1992/93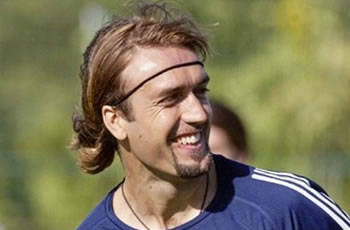 A quick glance at the Viola's team of 1992/93 reveals a side boasting the talents of Stefan Effenberg, Brian Laudrup and Gabriel Batistuta. Fiorentina had finished 12th for the past two campaigns and had begun the season well under Gigi Radice before he was sacked after a row with the club's owner Cecchi Gori.

The Viola racked up some memorable results including a 7-1 thumping of Ancona and 7-3 thrashing at home by the great AC Milan team but were sucked into a relegation scrap.

Needing a win on the last day of the season, the Viola smashed Foggia 6-2 but went down on goal difference as other results didn't go their way.

3) Atletico Madrid - 1999/2000

Los Rojiblancos don't do things by halves. After a long trophy drought they pushed La Liga's leading lights aside to scoop the domestic double in 1995/96 under Radomir Antic. Four years later they were dumped into the Segunda as Antic returned, for what was bizarrely his third stint at the club, after being sacked for the first time in 1998.

The Serb was unable to reproduce the old magic and even with expensive summer signing Jimmy Floyd Hasselbaink scoring goals for fun Atletico were relegated before the last day of the season. Antic was given the bullet for the third, and so far, last time from the Vicente Calderon, while Atletico didn't return to the top flight for another two years.

2) Manchester United - 1973/74

After winning the European Cup in 1968 the Red Devils went into a steady decline culminating in their relegation from the old Division One in 1973/74. The club's famous trio – George Best, Bobby Charlton and Denis Law – had all departed Old Trafford by the time they were desperate for a win against local rivals Manchester City on the penultimate day of the season.

Needing other results to go their way, the former champions were undone by Law who backheeled in a cheeky winner late in the game. The striker refused to celebrate and was immediately substituted in his last game as player. As it turned out, Law's goal was irrelevant as other results ensured United would go down anyway. They eventually finished 21st out of a 22 team league but bounced back winning the second division the following season with ease.

1) Corinthians - 2007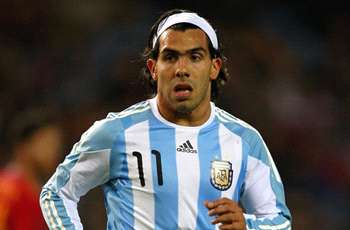 Just like Leeds United in England, Brazil's Corinthians lived the dream and were burnt badly. Signing a controversial deal with London-based Media Sports Investments brought the club star names, in Carlos Tevez and Javier Mascherano, and the Brazilian championship in 2005.

However, two years later the money line dried up and their expensive signings departed for pastures new. Corinthians went into the last day of the season a point clear of the relegation zone as the club along with Parana and Goias scrapped it out for survival.

Corinthians could only draw with Gremio and were edged out by Goias. who beat Internacional 2-1 thanks to some penalty drama. Match-winner Paulo Baier was forced to take the spot-kick three times for Goias and each time held his nerve to seal the great escape.

Corinthians, Fifa World Club Champions in 2000, were relegated by a single point and slipped out of the top flight for the first time in their distinguished history.
source: http://www.goal.com/en-gb/news/2931/go-global/2011/06/27/2550079/river-plate-manchester-united-and-the-top-10-shock