1. MOURINHO'S SECOND-SEASON SUCCESS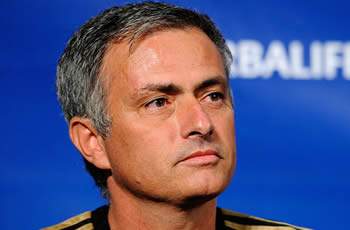 Although he usually wins a trophy in his debut campaign, Jose Mourinho has always asked to be judged on how his teams perform in his second season. Indeed, when the Portuguese was criticised at Inter after landing the Scudetto but failing in the Champions League and the Coppa Italia, his response was clear: "Judge me next year." And in 2009-10, he won it all, claiming the Serie A crown, the Coppa and the Champions League.
It remains to be seen whether that will happen at Madrid, but after last season's Copa del Rey triumph, Mourinho's men have the belief that they can beat Barcelona. And they also have the hunger. The Catalans have won absolutely everything over the last three seasons under Guardiola while Madrid have gone through a drought in terms of major trophies since Pep took over at Camp Nou. That has left Real desperate for success and Mourinho's Madrid look hungrier than their rivals in 2011-12.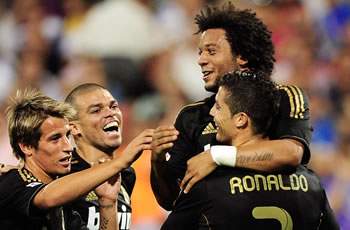 While Barca coach Guardiola experiments with three-man defences, midfielders at the back, false nines and a striker on the left, Mourinho has every player - with the possible exception of Fabio Coentrao, whose best position remains unclear - operating in clear roles.
Madrid, meanwhile, have all but perfected their play on the counterattack, breaking dangerously from deep to score having won back possession well inside their own half. Around half of their goals this term have come within 20 seconds of regaining the ball, with the fastest - netted in the 6-2 home win over Rayo Vallecano - timed at just 9.40.
Mourinho's men work day in, day out to perfect these plays in training. And the Portuguese, often unmoved after his side score, will always applaud a goal executed on the break. Do that consistently and he knows that they will be all but impossible to defend against. Indeed, the club's record-breaking start to the season, with 46 goals from 13 games, shows that they're already achieving it.
3. A MORE UNSELFISH RONALDO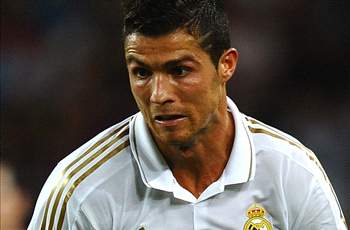 He's still scoring for fun, but Cristiano Ronaldo has shown a more unselfish side to his game this season, having created six goals for his team-mates already in La Liga.
The Portuguese has bagged 16 goals in the Primera Division and continues to be decisive, even when not at his brilliant best, as shown in Madrid's last two matches - the 3-2 win over Valencia and the 4-1 victory at home to Atletico. At Mestalla he hit what proved to be the winner with a fine goal on the break from a tight angle, while he maintained his superb penalty record - he has scored 18 from 19 as a Madrid player - with two spot-kicks in the derby, in which he also set up the key second for Angel Di Maria.
Crucially, however, Madrid do not appear to depend on Ronaldo as much as last season, while Barca seem to rely increasingly on Messi these days. The Argentine has the same goals tally and number of assists in La Liga, and a better strike-rate in all competitions, but is struggling to score away from home in the Primera Division this term and that's where Guardiola's side have fallen down, with defeat at Getafe on Saturday following previous draws at Real Sociedad, Valencia and Athletic Bilbao.
4. PROBLEMS AT THE BACK FOR BARCELONA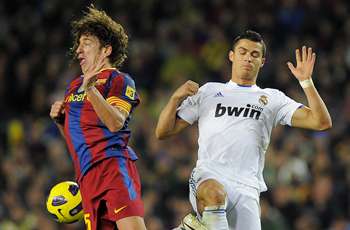 Madrid may currently be missing centre-back Ricardo Carvalho through injury, but you would hardly have noticed as Sergio Ramos has stepped in with a series of confident displays in the heart of the Real back line, with Alvaro Arbeloa - and even Lassana Diarra - coming in at right-back.
But Barca have had to reshuffle even more. Captain Carles Puyol has been eased back into action after his knee operation in the summer. He has missed games, along with central defensive partner Gerard Pique, and in the absence of those two, Guardiola has often fielded a makeshift defence made up of midfielders such as Javier Mascherano and Sergio Busquets. And, while it has worked at home, Barca's back line has been exposed on the road, notably at Real Sociedad, Valencia and again at Getafe on Saturday.
Elsewehere, injuries to Andres Iniesta, Alexis Sanchez, Pedro, Cesc Fabregas and Ibrahim Afellay have blighted Barca, while Madrid have largely been able to count on Kaka, have welcomed back Nuri Sahin following a long spell out and have barely been troubled, even when players have been missing.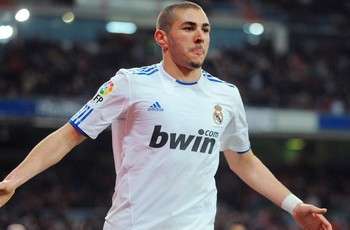 Madrid had problems in attack this time last year. Karim Benzema looked short of confidence and was publicly criticised by Mourinho. When Gonzalo Higuain got injured, the coach claimed that he would be forced to "hunt with a cat" in the league match away to Zaragoza. And the Argentine was later sidelined with a serious injury.
The Frenchman did come good in the end, scoring 26 goals overall in what turned out to be an impressive season, while Higuain returned at the end of 2010-11, too.
But both have begun this season in fantastic form. Benzema, who started in the 5-0 but rarely saw the ball, has 12 goals already, while Higuain has 13. And competition between the two has propelled them - and Madrid - to even greater heights this term.
source:
http://www.goal.com/en-gb/news/3277/la-liga/2011/11/30/2781035/what-a-difference-a-year-makes-five-reasons-why-barcelona