Danny Welbeck v Fabricio Coloccini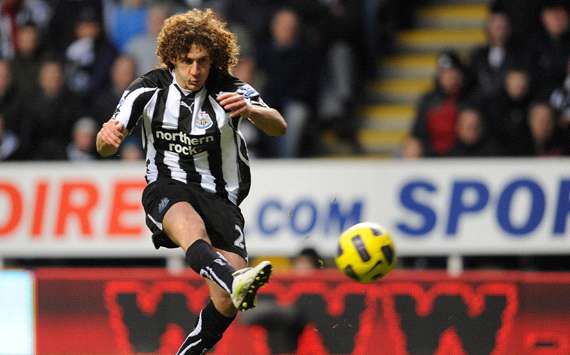 "If Newcastle are going to get a result at Old Trafford and, who knows, get their first win there since 1972 then as Jose Mourinho would say, they will have to go there and park the bus outside their own penalty box.
"That's one thing but they will need someone to hold it all together and for me that would be their captain Fabricio Coloccini. When he arrived I wasn't too sure about him and Newcastle ended up being relegated but I have been really impressed with him this season.
"But he has stuck at it and is now defending like a defender should defend. He's comfortable on the ball, he doesn't dive into challenges; he stays on his feet and always seems to be in the right place at the right time. He has made them look really strong at the back but he will have to make sure his team stick at it this weekend.
"If Danny Welbeck is fit he will have an extra motivation to put one over Newcastle because he was with Sunderland last season and he will feel as though he owes them one.
"Danny has been excellent this season after that season on loan at Sunderland. He works his socks off, he's fast and he's good in the air as well as being a good finisher. He's looking a good bet to be in the England squad at Euro 2012."
Wayne Rooney v Steven Taylor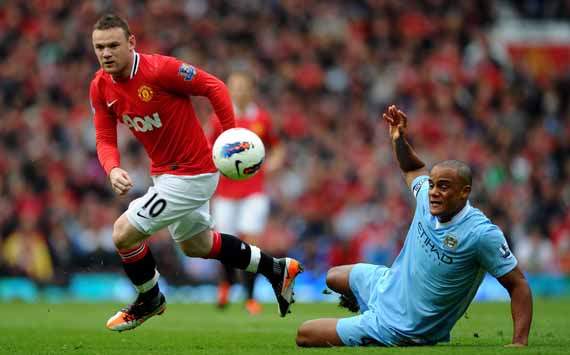 "Wayne Rooney is the best English player around and if he is buzzing then so are United. Sir Alex will hope to have him fit for Saturday and if he's back in the squad Newcastle should watch out.
"He's the sort of player who will not give the Newcastle defence a moment's rest even when things aren't going his way because he's so passionate about the game. He works ever so hard for the team and, of course, he is a fabulous finisher and also a real creative force.
"Steven Taylor has had a good start to the season at Newcastle and there are lots of people who are banging the drum for him to get an England call-up because he has made such a sound start to the season.
"So this is the ideal place for him to show what he is made of and to press his England claims because he will be up against a top, top player. He will need to put in a disciplined performance so he doesn't get dragged out of position.
"Wayne always seems to do well against Newcastle and United always seem to do well against Newcastle so it will be a massive shock this was an away win."
Darren Fletcher v Yohan Cabaye
"It will be another very tough trip for Newcastle. It can't be easy when you go to the Etihad Stadium one week and then you've got to go to Old Trafford to get yourself a result and to do it without one of your best players makes it even harder.
"Newcastle would have missed Cheick Tiote at City and they would have badly needed to have him back in action so he can protect his back four and try to stop United from calling the shots in midfield.
"That means Danny Guthrie will have to do the defensive work but Yohan Cabaye will have to make sure that he uses the ball well when he is in possession. He's clearly a good player who has settled in well at Newcastle but he will have to make the most of it when he is on the ball.
"For any United fan it must be great to see Darren Fletcher getting back to his best because he links up play really nicely, he gets amongst the goals and he breaks up opposition moves. He's got the lot and so I'd expect United to take command of this area and that is bad news for Newcastle.
"It will be up to Fletch to keep United on the front foot and to make sure that they keep pressurising Newcastle who will be looking to Cabaye to make sure they get the best out of their counter-attacks."
"Some people like to write off players of Rio Ferdinand's calibre as soon as they have a bit of a dodgy time but I honestly believe that if Rio regains his best form, which it look as though he is doing at the moment then I would be very surprised if he doesn't make it to Euro 2012 with England.
"It's difficult to get a goal in the Premier League at the best of times but after a slow start for Newcastle, Demba Ba has got two hat-tricks to his name already this season which shows what a good signing he was by Alan Pardew because they got him for nothing.
"Ba has shown he is a good finisher with West Ham last season and now Newcastle and he is powerful but that will be right up Rio's street and he will be looking out for him at set-pieces.
"Ba, who will be a lone striker, was unlucky not to get on the scoresheet against City and with him spearheading the Newcastle attack and Hatem Ben Arfa tucked in behind the attack they have players that will be able to trouble the United defence.
"For Newcastle to deem this a good season then a top-ten finish will do the trick. Alan Pardew is doing a great job despite having one arm tied behind his back in the transfer market and bringing in players for nothing like Ba bodes well for the future because they have clearly got a good scouting network."
Ashley Young vs Danny Simpson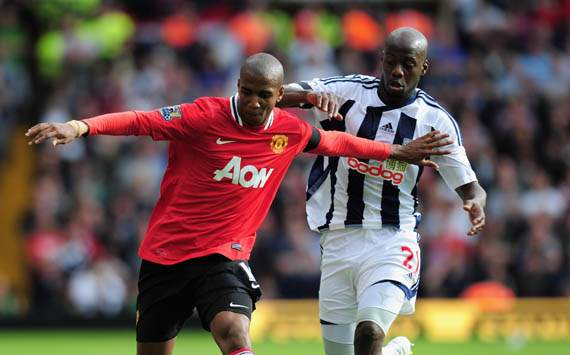 "Manchester United have lots of dangerous players that will be able to trouble Newcastle and they always seem to have the upper hand at Old Trafford. They've got menacing players in key areas, especially with Nani on one wing and Ashley Young on the other flank.
"I like Danny Simpson and I like his attitude. Simmo works extremely hard. He is very dedicated and has done very well for Newcastle since leaving Old Trafford. He has made that right-back position his own but he will have found it tough against Manchester City last weekend and it will be like going from the frying pan into the fire for him this time.
"If Ashley Young does make it then it could get pretty uncomfortable for Simmo because Ashley is brilliant at cutting inside his full-back and either getting in shots or curling in crosses. And he will have Patrice Evra looking to back him up on the overlap as well so Simmo will have his hands full.
"If Newcastle do pack central midfield then United will have to look to go around the edges and go wide to get at the Newcastle goal and with people like Ashley, Ryan Giggs and Antonio Valencia as well as their attacking full-backs they will have plenty of people ready to do that."
source:
http://www.goal.com/en-gb/news/2896/premier-league/2011/11/25/2773043/menacing-ashley-young-could-give-danny-simpson-a-very