UNITED WILL FIGHT CITY ALL THE WAY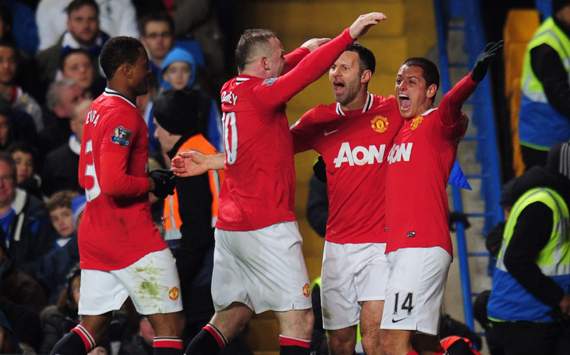 The resilience and desire of Sir Alex Ferguson's team is not in doubt. It never has been. It's the all-round quality that is the problem.
For all the question marks around the goalkeeper position, the constant chopping and changing in defence and the absence of an A-list midfield firefighter, United are the only realistic barrier to their neighbours marching to the league title.
Although City ended the weekend re-opening a two-point lead at the summit, the manner of United's fightback from three goals down in the backyard of one of their main rivals has given their own challenge the kind of psychological impetus that should not be ignored.
With 40 minutes left, it could have ended as humiliatingly as it did in the 6-1 mauling against City. Instead, United left London with what felt like a bonus point.
ROONEY IS BACK AFTER NEW YEAR BLUES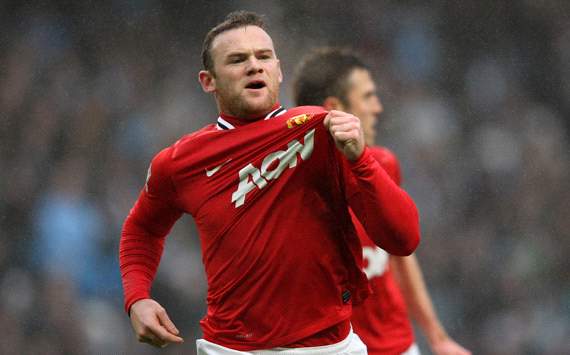 Nerveless from 12 yards, yes. But there was far more to Wayne Rooney's most potent display of 2012 than accuracy from the spot.
The United talisman had mostly operated on the fringes of the action before he took responsibility from the penalty spot twice in the space of 11 minutes.
His first penalty was banged emphatically in to the top left corner and would not have been saved had the goal been manned by two keepers. Just for variety, the second was side-footed low and true to the right of the goal, once again sending Petr Cech the wrong way.
Inspired by his first league goals since United's pre-Christmas 5-0 demolition of Fulham, Rooney was everywhere in the last 20 minutes as his team sensed a famous comeback. His touch and poise stood out in the madness of Chelsea attack followed by United counter-attack, as did his drive and energy.
He would not have accumulated any Fantasy League points for his role in United's equaliser, but his contribution was still vital, manoeuvring space for a snap-shot that was parried by Cech to his right, from where Ryan Giggs instantly curled the loose ball on to Javier Hernandez's head.
The year began in messy fashion for Rooney, as the fall-out from his Boxing Day misdemeanour continued, but here was evidence that he will be central to United hounding Manchester City all the way for the title.
DAVID DE GEA ROLLERCOASTER WILL CONTINUE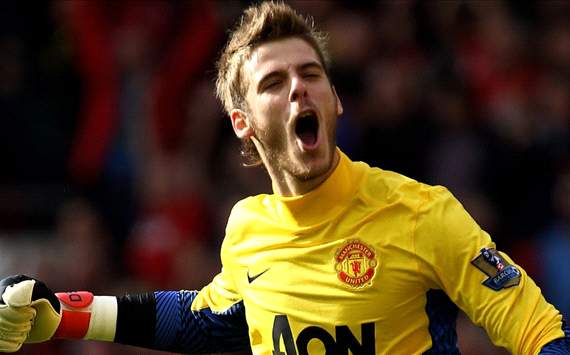 From first-minute flapper to last-minute saviour, the latest chapter in the young goalkeeper's United story was in keeping with his dramatic season.
What did we learn about De Gea today? That he is a supremely athletic sportsman with the agility of a cat and capable of pulling off saves that few others are, without doubt.
The Spaniard's save from Juan Mata's late free-kick was not only jaw-droppingly magnificent and photogenically stunning, but also crucial to both his team leaving Stamford Bridge with a point and potentially acting as a turning point in his United career.
But, and there is a
but
, De Gea also looked an accident waiting to happen against Chelsea. His reflexes are sharp but his approach to dealing with crosses and high balls would bring anxiety to the Chelsea defence of the Mourinho era or the Liverpool rearguard of the early 1980s, never mind the constantly re-jigged current United set-up.
His back-handed flap at an early cross was pitifully weak. A late two-handed punch from a Michael Essien long-ranger seemed unnecessarily elaborate.
While his role in Chelsea's opener owed more to ill fortune than incompetence, it was apparent in the way he stayed rooted to his line for their second and third goals that he is adopting a cautious approach to dealing with crosses.
His morale has been so shattered by recent events that he is unwilling to take too many risks, a sign that his rehabilitation will be a slow and probably painful one.
GARY CAHILL IS NO JOHN TERRY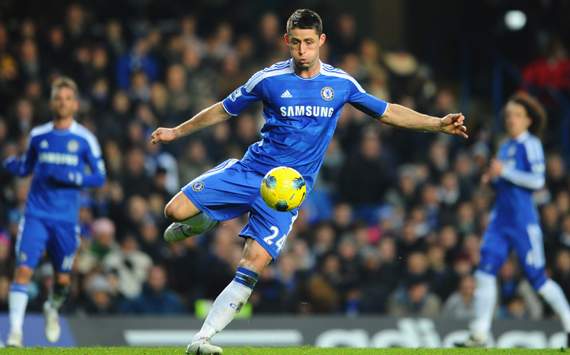 As an audition to step into John Terry's size 10s, this did not go especially well for Chelsea's £7million January signing.
He was fortunate not to be cautioned when his trailing leg upended Danny Welbeck on the edge of the box in the 10th minute and he found himself constantly treading water in the face of the movement and mobility of United's attackers. He could also have positioned himself better for Javier Hernandez's equaliser rather than marking fresh air.
If the centre-back looked rusty, then it's probably because he is. This was Cahill's first match since signing for Chelsea three weeks ago and his first since appearing for Bolton Wanderers in early January.
The authority and leadership that Terry would have provided had he not succumbed to a knee injury was conspicuously absent in Cahill's performance. Even David Luiz looked more in control.
Nevertheless, it is to Cahill's advantage that Terry will also be absent for the trip to Everton next Saturday.
This will give the new signing further time to develop some understanding with Luiz and get used to a playing style that is more adventurous than he has been used to at Bolton.
NO SUBSTITUTE FOR DUGOUT NOUS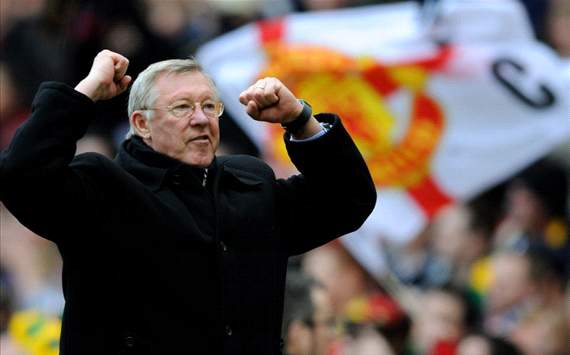 It's not just players who can change games. Managers can too. Sir Alex Ferguson used two of his principal bench weapons to haul United back into contention, introducing Javier Hernandez in the 53rd minute soon after his team went 3-0 down, and then Paul Scholes 11 minutes later.
Scholes helped United keep their foot on Chelsea's throat with his crisp and quick shifting of the ball but it was Hernandez who changed the complexity of the match.
His movement wore down the home side's tiring defenders and his opportunism and brilliant finishing ensured his eighth league goal of what has been a stop-start campaign for the little Mexican.
"To be honest with you, maybe I should have started with Chicharito," said Sir Alex of the striker. "When he came on it was a different game." Credit goes to the wily Scot in not just giving such a prolific scorer plenty of time to influence the outcome but in sacrificing a right-back (Rafael) to find room for Danny Welbeck on the flank. The Englishman repaid his manager's faith by winning the second penalty.
With his squad weakened by the Africa Cup of Nations, injuries and suspensions, Andre Villas-Boas had fewer options.
He made only one substitution, jettisoning Daniel Sturridge in the 71st minute at 3-2 to allow Oriel Romeu to help protect the defence.
Even at the time it made little sense, given that Sturridge had created the first goal, won the free-kick for the third goal and been Chelsea's most potent attacker. Surely the anonymous Florent Malouda should have made the way instead.
source:
http://www.goal.com/en-gb/news/2896/premier-league/2012/02/06/2887970/the-comeback-of-champions-five-things-we-learned-from-manchester-