| | | | |
| --- | --- | --- | --- |
| | BRIAN | KIDD | |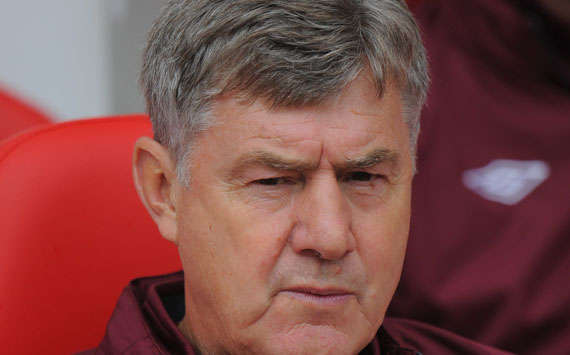 In more recent times Kidd has, of course, occupied the bench as assistant to both Roberto Mancini and previously Sir Alex Ferguson, although the Collyhurst-born former forward had traces of blue and red coursing through his veins well before he took up a role on the backroom staff at Old Trafford in 1988.
Kidd started his career at United and, just a year after his debut and at just 19 years of age he found himself scoring in extra-time in the 1968 European Cup final against Benfica as the Red Devils came out on top to lift the title for the first time in their history. After moving on to Arsenal in 1974, Kidd would return to Manchester with City just two years later where he would chalk up 128 appearances, scoring over 50 goals.
After finishing his playing career in America in 1984, the now 62-year-old would eventually serve as Sir Alex's right-hand man during an unprecedented period of success in the 90s before, some 10 years later, returning to assist Mancini at the Etihad Stadium.
| | | | |
| --- | --- | --- | --- |
| | DENIS | LAW | |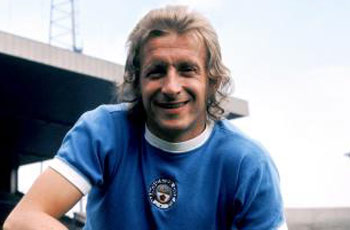 After beginning his career with Huddersfield Town, Law joined Manchester City back in 1960 in what was then a British record transfer fee of £55,000. The Scot enjoyed a prolific spell at Maine Road, too, averaging almost a goal every other game before he left for Italian outfit Torino just a year later.
Law would return to England a further year after that, though, signing for United and chipping in with a quite astonishing amount of goals as Sir Matt Busby's side went on to claim the club's first European Cup in 1968, as well as two first division titles in 1965 and 1967.
In terms of individual honours the forward was crowned European Footballer of the Year in 1964, ahead of Inter's Luis Suarez. Law's affiliation with United and City is perhaps most famously remembered for his role in relegating the Red Devils as his back-heeled goal in 1974 at Old Trafford sent Tommy Docherty's men crashing down to the second division.
| | | | |
| --- | --- | --- | --- |
| | BILLY | MEREDITH | |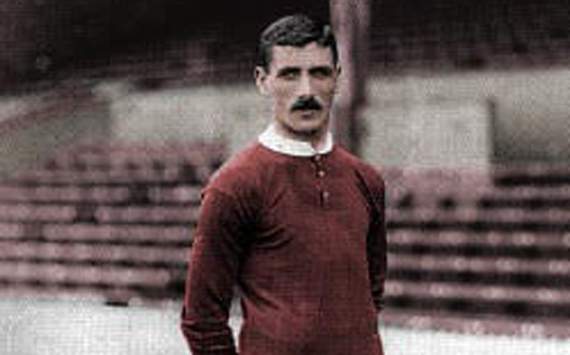 Billy Meredith accumulated an incredible 600 plus appearances for both Manchester clubs during a career that spanned over 30 years during the late 19th and early 20th century. The Welsh forward scored more than 100 goals during his first spell at City, captaining them to their first FA Cup triumph in 1904, before hopping over to neighbours United in 1906.
The story goes that Meredith was embroiled in a bribery scandal and, with the two parties growing further apart, he decided to move to United with no fee involved. Meredith would go on to help guide the club to the top division title in 1908, as well as their first FA Cup triumph the season after.
Despite the allegations of bribery and subsequent fine and suspension that soured the relationship between Meredith and City, he would pit the Manchester rivals against each other for his testimonial and would later go on to return to his former club.
| | | | |
| --- | --- | --- | --- |
| | PETER | SCHMEICHEL | |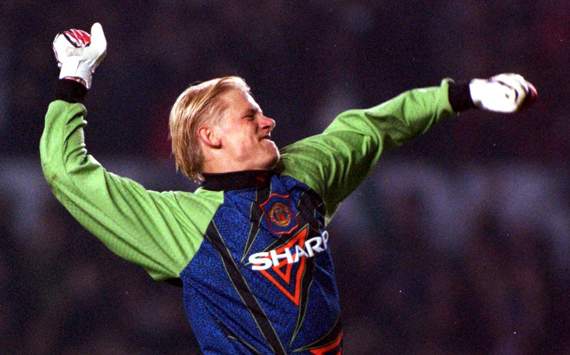 The 'Great Dane' will undoubtedly go down as one of, if not the greatest goalkeeper to have ever donned the gloves at Old Trafford. Over an eight-year spell Schmeichel made two short of 400 appearances for the Red Devils and was a dependable last-line of defence, often winning points for Sir Alex Ferguson's side on his own.
During his United career Schmeichel won a plethora of honours including five Premier League titles, three FA Cups and, of course, the Champions League on that famous night for the club in Barcelona. The former Denmark No.1 was also voted Uefa's 'Goalkeeper of the Year' on four separate occasions.
The commanding goalkeeper made the move to Manchester City from Aston Villa, having previously returned to English football back in 2001 after two years with Sporting Lisbon, in 2002 and even lined up against his former employers at Maine Road - a game that would end in a draw to preserve Schmeichel's unbeaten Manchester derby record.
| | | | |
| --- | --- | --- | --- |
| | CARLOS | TEVEZ | |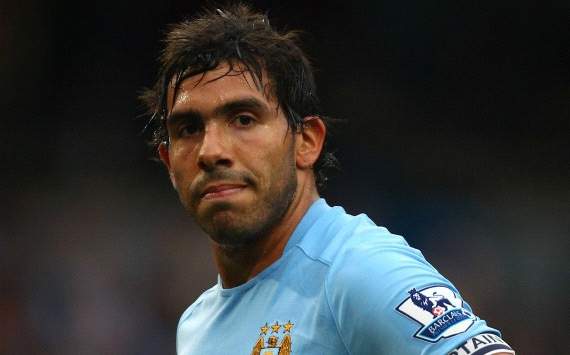 After his move to Old Trafford back in August 2007 Carlos Tevez initially looked at home. The Argentine won the Premier League in his first season and would even convert the first spot-kick in the penalty shoot-out win over Chelsea in the Champions League final.
Everything was not always rosy at the Theatre of the Dreams for the former Boca Juniors star, though, as, after winning another Premier League title, Tevez made the decision to leave the club, despite a contract offer seemingly being on the table, and shocked supporters by making the switch to near-neighbours City.
The infamous 'Welcome to Manchester' banner further increased United fans' feelings of abhor towards the player and their rivals and, while the striker would go down as something as a hero with the Eastlands' faithful to begin with, his decision to hand in a transfer request in 2010, followed by an alleged refusal to play against Bayern Munich in 2011, has seemingly damaged relations beyond repair.
source:
http://www.goal.com/en-gb/news/2896/premier-league/2012/02/02/2879948/crossing-the-divide-carlos-tevez-peter-schmeichel-five