PLAY TO HIS STRENGTHS WITH DIRECT STYLE
Andy Carroll stands at over 6' 3" tall, making him a towering forward and although it is important not to dismiss his touch and hammer of a left-foot, his obvious strengths lie with his head.
Liverpool boast an embarrassment of talent in midfield with Stewart Downing, Charlie Adam and Steven Gerrard all possessing the ability to find a pin-point cross, yet Carroll has cut a forlorn figure as the delivery of quality service has often evaded him.
Carroll was instrumental in the 3-0 win over Wolves as he used his bulking frame to take down long balls with his chest and win countless headers to help launch attacks, and was picked out expertly by Charlie Adam to open the scoring, which suggests his strengths are now being recognised by his team-mates. He also excelled against Manchester United as a target man in the FA Cup, controlling and holding up the ball with his strength and winning important flick-ons - most notably for Dirk Kuyt's winning goal.
Carroll, during his time with Newcastle, appeared simply unplayable in the air which is clearly a template Liverpool must follow if there are to get the best out of the striker.
HE NEEDS TO PLAY REGULARLY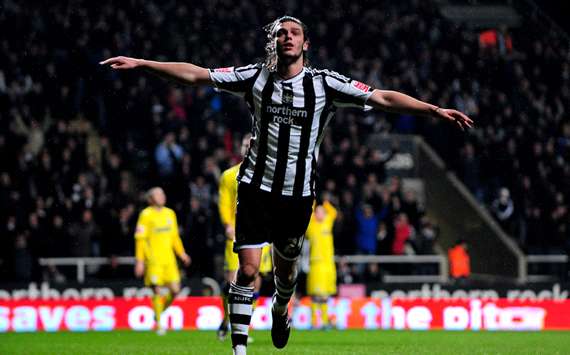 Carroll once possessed the famous Newcastle No.9 shirt as he became the focal point of the club's play, something which he has never been afforded at Liverpool. Carroll is clearly a player that thrives on being the main man in attack though with the mercurial Luis Suarez snatching the mantle of the club's No.1 striker, the England man has seen his chances stifled.
With Carroll rising to form in the absence of Suarez, Dalglish may choose to partner the two, something that he has often been so reluctant to do.
If Liverpool can tap into the Andy Carroll they signed from Newcastle, which will only come from a continued run in the side, they could find themselves with a striker making a key contribution with his growing confidence. A rotation system doesn't seem so suit the Englishman, who needs regular action to get into a rhythm.
HE DOESN'T NEED OUT-AND-OUT WINGERS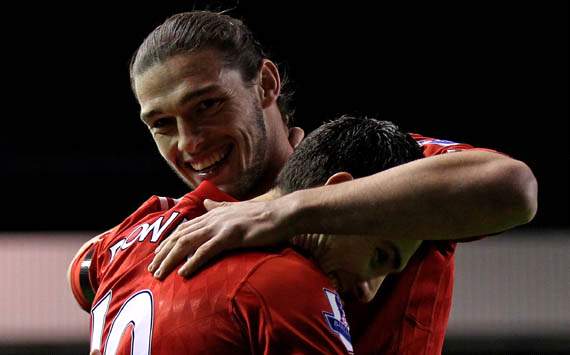 Carroll appears at first glance to be the typical Premier League target man that thrives on wingers either side of him whipping in cross after cross, though this is not the case with the Liverpool forward.
Stewart Downing was brought to the club in the summer for a hefty £20m transfer fee though has yet to entertain his new club with a single goal or assist.
Liverpool's current first-choice wingers in this successful run are Dirk Kuyt and Craig Bellamy – two players that are not orthodox wide-men while Carroll has continually shown he would rather feed off balls through the middle.
During his time with Newcastle, two players that produced the best from Carroll were Joey Barton and Kevin Nolan, and in Charlie Adam and Steven Gerrard, Liverpool have two players that could help the striker emulate the success he found at his former club.
FANS WILL GIVE HIM TIME TO SUCCEED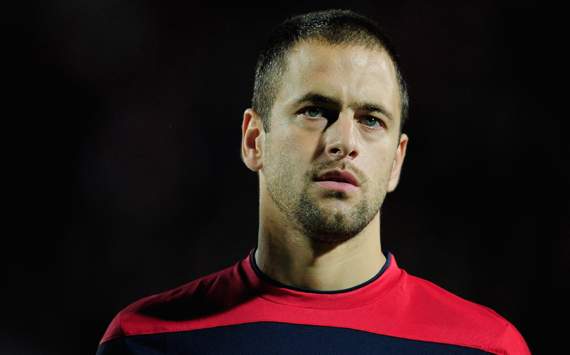 Chants of 'There's only one Andy Carroll' rang around Molineux as Carroll put in arguably his best performance in a red shirt against Wolves.
The Liverpool fans have never turned their back on a striker that has often been the subject of negative chants opposition supporters.
Joe Cole joined the club at the start of last season with huge expectation but when his career failed to lift off, the fans quickly lost patience with a player that was far from his best. A lack of fitness has been to blame for Carroll's poor form but the effort has always been there and this is something which the Anfield faithful have bought into.
At just 23-years of age and coming out the other end of an incredibly testing year, there is every possibility that Andy Carroll can go on to be the focal point of Liverpool's frontline.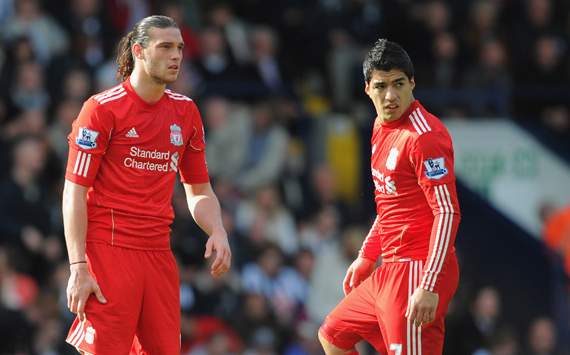 Despite showing signs of real potential, Carroll will forever be reminded that he once cost £35m. While the striker was not responsible for his extortionate transfer fee, it must be accepted and forgotten that he is clearly not worth such a figure.
Liverpool paid over the odds for one of the most exciting prospects in English football who many believed would have pushed on to be a key member of England's plans for Euro 2012.
His year at Anfield has not gone how he had hoped and despite a clear upturn in form there is still someway he must go before his price-tag is not the first thing mentioned when talking about Andy Carroll.
The striker still appears to be carrying more weight than he once had while wearing the black and white of Newcastle and while his physical presence is key to his game, the added beef is hampering his mobility.
There is often an excuse used for somebody failing as simply trying too hard and that has been the case for Carroll – chances that became 'bread and butter' for him while at Newcastle no longer appeared to find the back of the net.
While there is still a long way to go before he reaches his full potential, there is no doubt that he was hampered by a price tag that he will never fulfil, though more performances like the one against Wolves will go some way to show that Andy Carroll can be a Liverpool success.
source:
http://www.goal.com/en-gb/news/2896/premier-league/2012/02/01/2878804/finding-his-feet-five-things-liverpool-have-learned-about