Below are the five big things they need to address about their handling of the Barcelona tie in order to do better next time.
NOT BEING MORE CAUTIOUS WITH THIAGO SILVA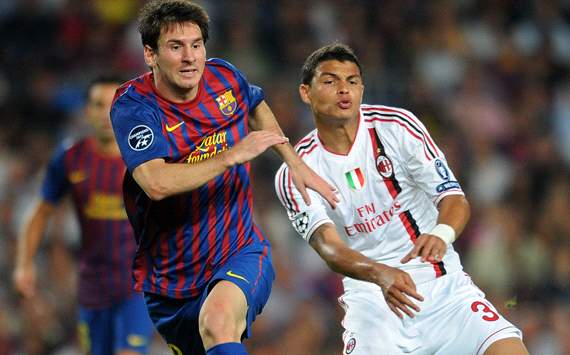 Barcelona hog the ball. They regularly - almost monotonously - enjoy over 60 per cent of possession, begging a great deal of concentration and defensive organisation from their opponents. So why was Thiago Silva thrust into action against Roma just four days before the first leg last week when they knew that he was carrying a thigh injury?

The Brazilian is arguably the best defender in the world right now, and is not somebody who can be easily replaced. And against Barcelona in particular, any team playing without such a valuable commodity is robbing themselves of a huge weapon. Taking such a mammoth risk was an exercise in sheer stupidity.

It was always going to be a big ask to get top-class performances out of the likes of Philippe Mexes, Luca Antonini or Daniele Bonera two midweeks running, and it proved to be too much to expect. With Thiago Silva in the side, things might well have been different. We'll never know now.

Yes, the Roma clash was a big one in the Scudetto race, but in not handling him correctly they have ruled him out of potentially another five league matches. It was a misinformed decision by a club who should have known better given their history with injuries this season, and it left them with a huge handicap heading into their two biggest games all year.



NOT MAKING AND TAKING ENOUGH CHANCES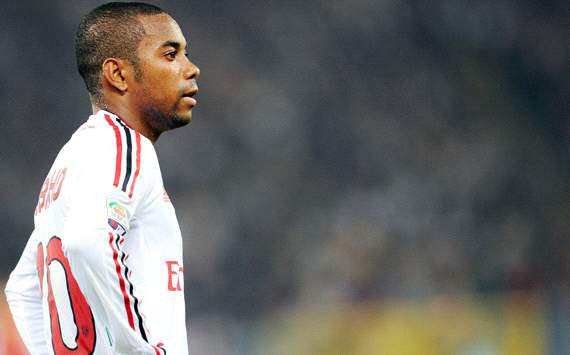 At San Siro, Milan had just two shots on target and two off target. At Camp Nou on Tuesday, both of those stats were halved. Can you seriously expect to knock Barcelona out of the Champions League by having six shots at goal over 180 minutes and testing Victor Valdes only once an hour?

Many - once they have stopped talking about that penalty incident - will start their review of the tie at the very beginning, and will question whether things may have been different had Robinho netted his third-minute chance in the first leg. On such moments do games change, and given that only five more opportunities came their way, there will be disappointment all round that the Brazilian skied a gift into the Curva Nord at a time when Milan could have defined the shape of the entire tie.

And then there was the second leg, when Gerard Pique was having severe difficulty with Zlatan Ibrahimovic, but the Rossoneri failed to get the Swede into more positions from which he could further expose the Spain international.

You're not going to be handed as many chances against the European champions as you are in Serie A, so you have to make more for yourself. Milan couldn't do that.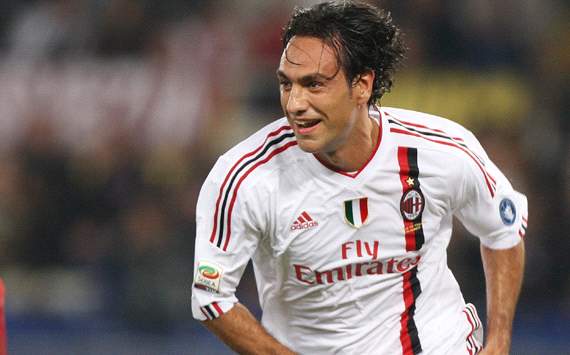 Yes, Kuipers got the big call wrong. Regardless of what Alessandro Nesta did, Sergio Busquets and Carles Puyol committed fouls, too. But you are giving the referee an opportunity to award a penalty when you do what Nesta did.

Whether penalties are given 0.1 or 99.9 per cent of the time for such offences, the laws of the game state that tugging of the shirt should result in a free kick given. If Kuipers doesn't see what Busquets and Puyol cleverly did, he can't award Milan a free kick. But he saw a fair old clutch of Busquets' shirt bundled in the fist of Nesta.

That Nesta committed such a cardinal sin is a huge surprise. It is not enough to say "these decisions are not normally given" because the rule book states that it's a foul. Committing the offence invites the referee to award a penalty, especially after much of Barca's post-first leg talk had been about two penalty decisions that didn't go their way. Things like that stay in officials' minds.

You can stand and argue about it all you want after the fact, but it cost Milan a potential semi-final place, and Nesta had fallen for the oldest trick in the book to world football's biggest sneak.

The Rossoneri should not have expected any favours. They did, but those favours never arrived.



RUSHING ALEXANDRE PATO BACK ... YET AGAIN!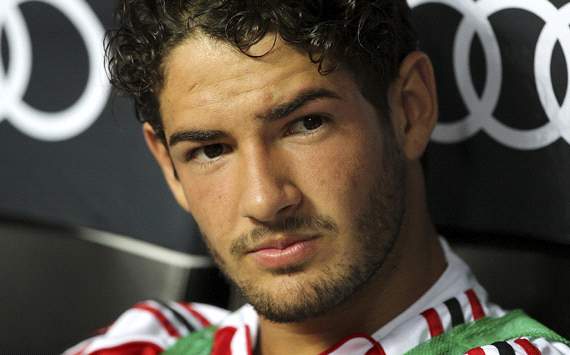 When will Milan learn their lesson with Alexandre Pato?

It has happened so often now that it is beyond a joke. The Brazilian is declared fit only to suffer another setback in his first game back. It occurred again at Camp Nou and must have surprised exactly nobody.

The 22-year-old returned to training only four days before the match. FOUR! Just a few days earlier, the club's medical consultant, Jean Pierre Meersseman, had been saying that he was mystified by the striker's condition. What changed so much in the last 10 days that almost three years' worth of injuries suddenly evaporated into a bad memory?

Goal.com's recent investigation into his ailments pointed out a number of issues with his body, which will take time and great care to resolve. A significant physical imbalance is affecting his posture, and throwing him in at a time when they needed to rescue something from a Champions League quarter-final was utterly mindless.

Is there nobody else out there who thinks Milan have handled this kid's difficulties in a completely divisive fashion?

It may have seemed like a small factor in the loss, with Pato having come on with the game already all but lost, but why throw away a potentially valuable substitution in the way that they did?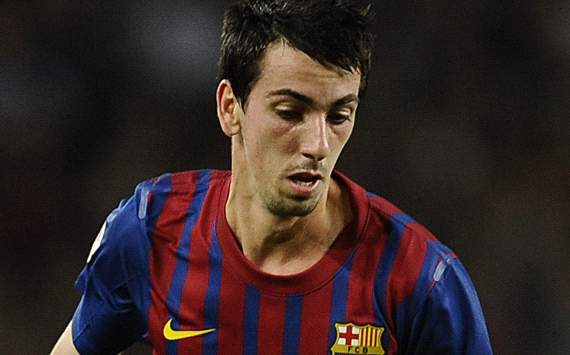 On the run of play, Milan were clearly second best. The Rossoneri made six chances over two legs, Barcelona made 32. And the difference in the second leg came from the way the visitors were stretched wider.

In the first leg, with the pitch not conducive to fast passes and easy switches of play, Milan were able to adapt more substantially to Barca's football. However, on the zippier surface in Catalunya, the home side pulled Massimiliano Allegri's side this way and that with great regularity.

Isaac Cuenca in particular revelled in the space given to him down the flank, with Dani Alves also able to attack space when playing as part of a midfield four. With Antonio Nocerino and Clarence Seedorf to the side of Massimo Ambrosini, there was never going to be a great deal of cover available to Ignazio Abate and Luca Antonini given that the three midfielders were busy screening the back four from the likes of Lionel Messi and Xavi.

This was a game which demanded a change in shape to cope with Barca's threat, but the refusal to deviate from their tried and tested 4-3-1-2 left them short. It would have taken a brave man to break that habit in such a big game, with Carlo Ancelotti once having been scolded by his superiors for switching to a 4-3-2-1 for a trip to Livorno, but it was something that needed to be done.

It wasn't, and Barca made hay out wide.
source:
http://www.goal.com/en-gb/news/2914/champions-league/2012/04/04/3012940/dont-just-blame-the-referee-here-are-the-other-reasons-ac