The European Cup is heading to either Germany or England but the showpiece event in Munich will see several key performers absent due to suspension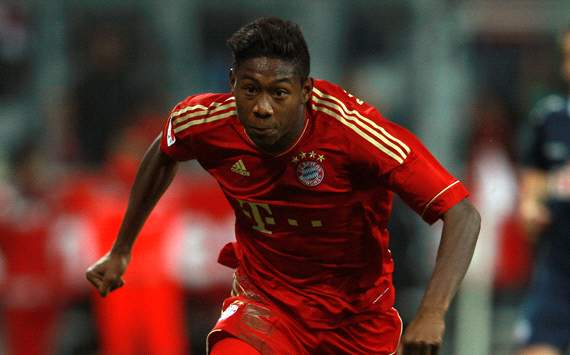 HOW MUCH WILL HE BE MISSED?:




Bayern have had full-back problems for several years, but over the last couple months, Alaba has emerged as a long-term solution. His partnership with Franck Ribery on the left, coupled with his impressive defending and athleticism have made him a permanent fixture in the Bayern team. In his stead, Bayern will likely use Rafinha at right-back, with Philipp Lahm switching to the left. The Brazilian possesses attacking quality, but has proved to be a liability in defence, and rightly lost his starting role. Alaba will be sorely missed - Chelsea should take note that Bayern's right side will be very susceptible.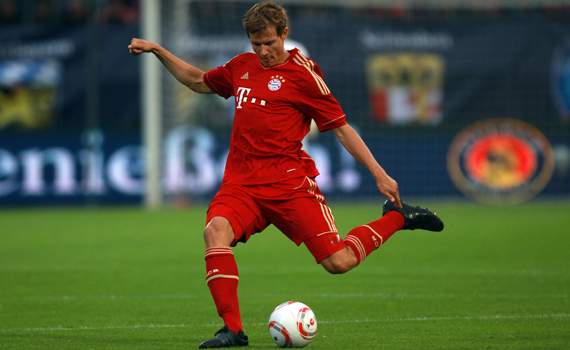 HOW MUCH WILL HE BE MISSED?:





Never the greatest one-on-one defender, but a keen, alert, and intelligent player with uncommon skill for his position. Alarmingly, Bayern have no real back-up for the Germany international: as it stands, Breno is out for the season with a knee injury, and Daniel van Buyten will have only just returned before the final is played. Without real centre-backs available, Jupp Heynckes may be forced to use defensive midfielder Anatoliy Tymoshchuk at the back - and this could be a major problem for the Germans.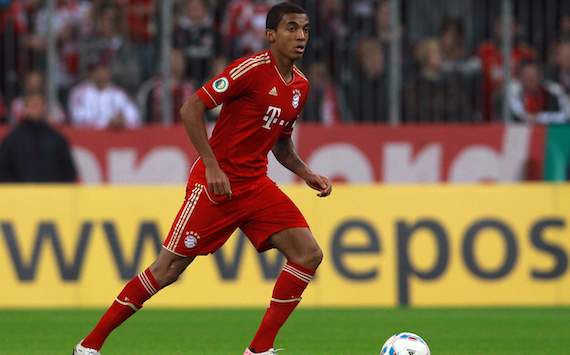 HOW MUCH WILL HE BE MISSED?:




A selfless workhorse between the defensive and midfield lines, the Brazilian's absence will force Bayern into an aggressive stance. Against Real Madrid, the Brazilian was an anchor, and formed a deadly triangle with central playmaker Toni Kroos and defensive partner Bastian Schweinsteiger that stifled the Spanish side's midfield. In the final, the Germans may be forced to use both Schweinsteiger and Kroos in defensive midfield, perhaps leaving them open to fast dribbles from deep areas which Gustavo has been so instrumental in stopping. Bayern will need Thomas Muller to do everything possible to help in deep areas, as Kroos has until now.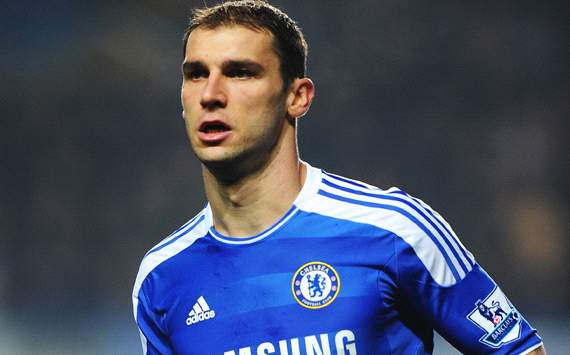 HOW MUCH WILL HE BE MISSED?:



Another member of Chelsea's backline who has become one of the key players this season, emerging as first-choice right-back despite initially being signed as a central defender.
However, as seen in the Camp Nou, the Serbian can definitely fill in centrally, and would have been expected to take John Terry's role had he not picked up a yellow after the award of Barcelona's penalty.
The defender's aerial prowess and strength are sure to be missed when playing against a team containing Mario Gomez, but he is also a threat from set-pieces when the defence go in search of goals.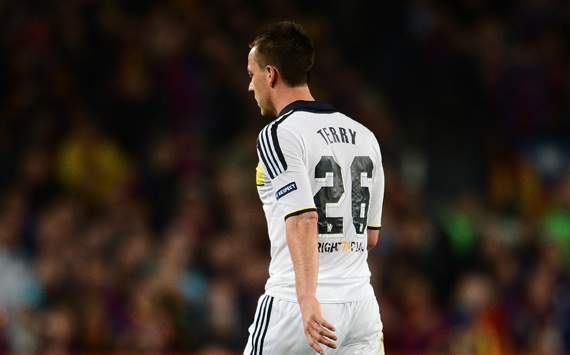 HOW MUCH WILL HE BE MISSED?:



Chelsea's 'captain, leader, legend', as one of the banners at Stamford Bridge proudly declares. He is not only a huge figure on the pitch for the club, but also in the dressing room – something that former manager Andre Villas-Boas notoriously didn't deal with all-too comfortably.
But his qualities on the pitch more than outweigh any problems of it for the club, at least for the time being.
His marshalling of the defence and strong partnership with Gary Cahill has been key in recent matches for Chelsea domestically as well as in the Champions League, such as the home leg against Barcelona, and he will be a massive loss for the Blues.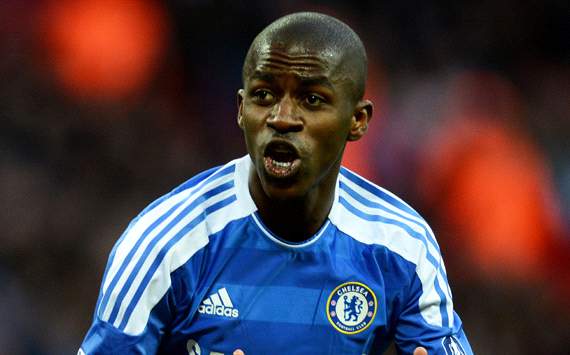 HOW MUCH WILL HE BE MISSED?:




The midfielder is now an established part of the first team, and it is obvious to see why from his recent performances. His goal against Barcelona was expertly taken, and displayed some of the key attributes Chelsea will miss.
His running from deep after a pass to Lampard was exceptional, and accelaration following the return was even better.
Finally, his impudent chip over Victor Valdes gave the Catalan crowd a taste of what their Messiah failed to deliver against Chelsea and Real Madrid only days before.
He has been noted as a bigger loss than John Terry by some, giving an indication of just how much he will be missed.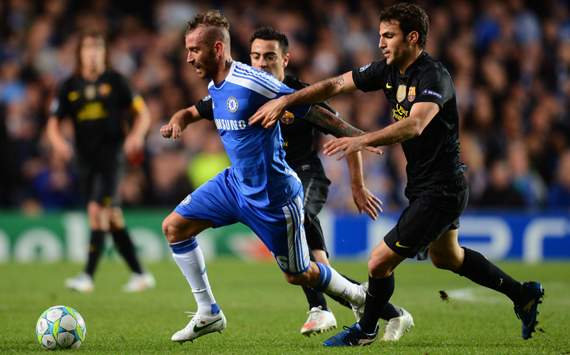 HOW MUCH WILL HE BE MISSED?:



It's been an odd season for the midfielder after signing from Liverpool in the summer. He never really made any role his own under former boss Andre Villas-Boas, but has become one of the starting XI under Roberto Di Matteo.
His performances have often left Chelsea fans infuriated, with wayward passing not endearing him to the west London faithful, but in the Camp Nou he was on form and defended well.
One slip up did cost them a goal, however, as he gave the ball away in the build-up to Iniesta's first-half effort. Could use his time away from the pitch to get a much-needed haircut.
source:
http://www.goal.com/en-gb/news/2914/champions-league/2012/04/26/3061115/from-terry-to-badstuber-champions-league-final-missing-men