Comparison between the key players in the team that finished fourth in the Premier League a decade ago with their counterparts in Pardew's current squad.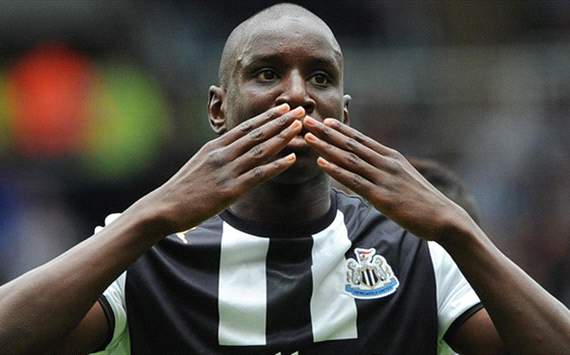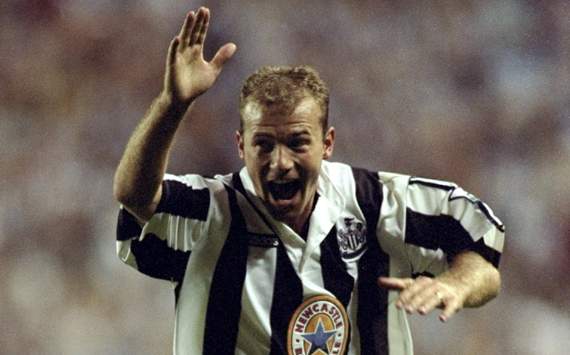 2011-12


APPEARANCES: 27

GOALS: 16

STAR RATING:

CAREER NEWCASTLE APPEARANCES: 27

CAREER NEWCASTLE GOALS: 16

2001-02


APPEARANCES: 37

GOALS: 23

STAR RATING:

CAREER NEWCASTLE APPEARANCES: 404

CAREER NEWCASTLE GOALS: 206
No one will ever be able to replace Alan Shearer either in the record books or in the hearts of the Geordie nation, but Demba Ba has certainly given Newcastle fans as much to shout about as the club's former skipper.
Ba might not have added to his haul of 16 goals for the season in the last seven games but the Senegalese striker has helped bring the best out of compatriot Papiss Cisse, leading the line with the same bravery and physical presence as Shearer once did as he racked up 206 goals for his hometown club.
Like Shearer, Ba is a handful for any defence and the way he put Manchester United to the sword in December showed why he is, arguably, the best signing Alan Pardew has made since arriving on Tyneside.
While Cisse has been a superb foil for his countryman since arriving from Freiburg as Newcastle rely on fast-breaking, attacking football, targetman Shearer and speed-merchant Craig Bellamy also proved to be a massive hit together - despite never seeing eye-to-eye off the field.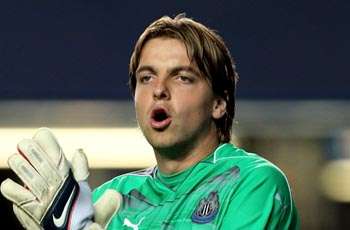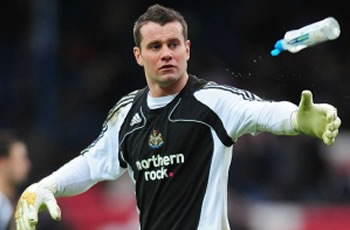 2011-12


APPEARANCES: 31

CLEAN SHEETS: 11

STAR RATING:

CAREER NEWCASTLE APPEARANCES: 69

2001-02


APPEARANCES: 38

CLEAN SHEETS: 9

STAR RATING:

CAREER NEWCASTLE APPEARANCES: 463
Shay Given will probably go down as the finest goalkeeper ever to wear a Newcastle jersey but the way things are going, Tim Krul will give the Irishman a run for his money in the adulation stakes.
Cool, calm and collected, Given proved to be a brilliant last line of defence during his Newcastle days with excellent shot-stopping abilities allied to an impressive command of his penalty box.
His efforts during that campaign earned him a place in the PFA Team of the Year, which puts into perspective just how important he was to a swashbuckling side.
After supplanting Steve Harper as Newcastle's No1 last summer, Krul has fully vindicated Alan Pardew's choice with a string of superb performances this term.
At the age of 23, Krul remains a work in progress but whilst he is still capable of the occasional error, his potential is enormous and it is not surprising that he has been linked with a £10 million move to Chelsea in the summer.
HATEM BEN ARFA VS LAURENT ROBERT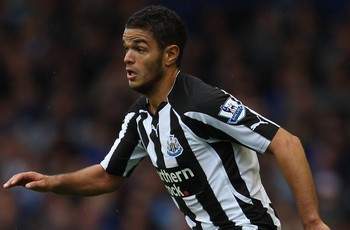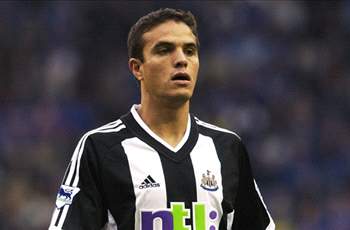 2011-12


APPEARANCES: 23

GOALS: 5

STAR RATING:

CAREER NEWCASTLE APPEARANCES: 27

CAREER NEWCASTLE GOALS: 6

2001-02


APPEARANCES: 36

GOALS: 10

STAR RATING:

CAREER NEWCASTLE APPEARANCES: 175

CAREER NEWCASTLE GOALS: 26
Sir Bobby Robson used to say that Laurent Robert was the "most difficult player I have ever worked with in my career" and you would expect Alan Pardew to feel the same about his own enfant terrible in the shape of Hatem Ben Arfa.
Robson managed to get the best out of Robert following his £9m move from Paris Saint-Germain and was rewarded with a player capable of delivering devilish crosses to Alan Shearer and stupendous finishes but his defensive frailities down the left wing caused frustration.
Ben Arfa has emerged as an unlikely catalyst for the surge towards Champions League qualification on Tyneside, where he has gone from being a bit-part player who was being earmarked for a summer-time move to a winger who gives opponents sleepless nights.
Both players are certainly high-maintenance but they seem to be worth the effort as they provide what Pardew calls a certain 'je ne sais quoi'.
CHEIKH TIOTE VS GARY SPEED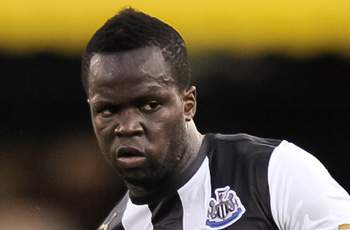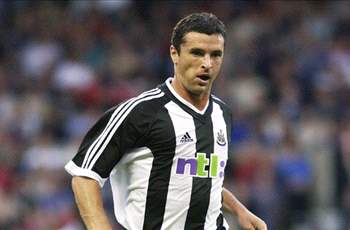 2011-12


APPEARANCES: 18

GOALS: 0

STAR RATING:

CAREER NEWCASTLE APPEARANCES: 46

CAREER NEWCASTLE GOALS: 1

2001-02


APPEARANCES: 29

GOALS: 5

STAR RATING:

CAREER NEWCASTLE APPEARANCES: 284

CAREER NEWCASTLE GOALS: 40
Gary Speed was described as a 'blue-chip' player by Sir Bobby Robson and seeing him action made it easy to see why the late Wales midfielder was so highly-rated by his manager, as well as being vital to building the team spirit that bonded a squad of disparate figures.
The tireless Speed gave a team that put an emphasis on attacking football a steely backbone, with his fearless performances and incredible energy in the midfield trenches. He also had a knack of scoring goals as his five league strikes proved in that charge towards a place among Europe's elite.
Cheikh Tiote has his own place in the Magpies' Premier League history thanks to his sensational equaliser in the epic 4-4 draw with Arsenal last season but his combative qualities rather than his goal-scoring abilities are what make him such an influential figure.
They call him Mr T on Tyneside thanks to the Mohican he has cultivated this season and the comparisons with the A-Team character seem appropriate because Tiote is the sort of player who will strike fear into opponents.
He is not only a formidable presence, but he knows his role in the Newcastle team. That may mean he has not scored this season, but it also means that no one is better at halting opponents in their tracks and getting the likes of Yohan Cabaye and Ben Arfa on their way in attack.
FABRICIO COLOCCINI VS NIKOS DABIZAS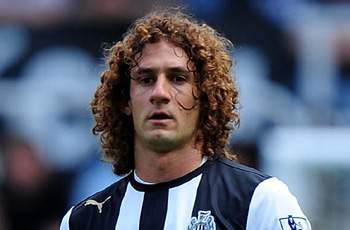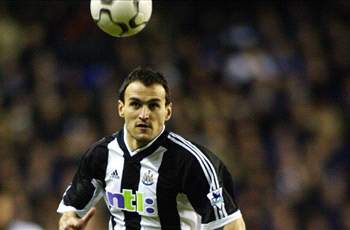 2011-12


APPEARANCES: 30

GOALS: 0

STAR RATING:

CAREER NEWCASTLE APPEARANCES: 149

CAREER NEWCASTLE GOALS: 5

2002-03


APPEARANCES: 35

GOALS: 3

STAR RATING:

CAREER NEWCASTLE APPEARANCES: 130

CAREER NEWCASTLE GOALS: 11
Newcastle have always been synonymous with defensive failings but Fabricio Coloccini has been changing perceptions this season.
Their Argentine skipper is arguably the best defender Newcastle fans have seen in the Premier League era, with the exception of Jonathan Woodgate. His calming presence and ability to be one step ahead of strikers is one of the key reasons Pardew's side have thrived this season.
He was slaughtered by the media when Newcastle were relegated three years ago but a season in the Championship proved to be the making of the cultured centre-half, who found his feet in English football away from the glare of the top flight.
The fact that most Newcastle fans will remember Nikos Dabizas most because of his winning goal over Sunderland at the Stadium of Light that season says it all really.
Whilst it is a reminder of just how intense passions are in Tyne-Wear derbies, it also masks the fact that Greek centre-half was not the most dependable of defenders.
There could be no faulting his desire and determination because he was as whole-hearted as they come but he was caught out too often due to lapses of concentration in defence that have so often been Newcastle's Achilles heel.
source:
http://www.goal.com/en-gb/news/2896/premier-league/2012/04/05/3015201/ba-vs-shearer-krul-vs-given-and-ben-arfa-vs-robert-how