The Belgian's decision to join Chelsea has led to the Red Devils' financial competitiveness being questioned, yet the midfielder may be just what is missing at Old Trafford
Eden Hazard's recent decision to join Champions League winners Chelsea over Manchester United has led to wider questions being asked over the Red Devils' ability to financially compete with their Premier League rivals.
However, the Belgian starlet's £32 million switch to Stamford Bridge has, in turn, seen United reach an agreement to sign Shinji Kagawa - and while the Borussia Dortmund playmaker may not fetch such an extravagant fee as Hazard, he has dazzled just as equally this season as he helped his side to the German league and cup double.
Now with the view from England and Kagawa's native Japan, as well as the key statistics,
Goal.com
looks at how Sir Alex Ferguson may have just found the right player to fire his men back to title glory next season.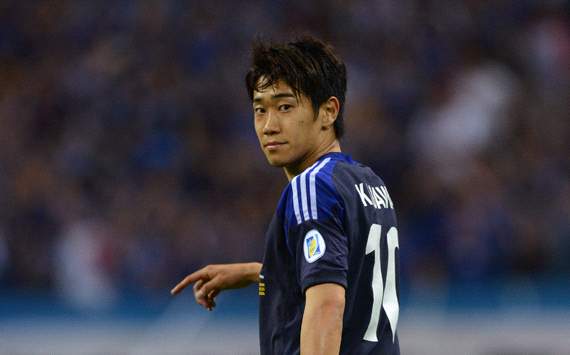 Shinji Kagawa played just 11 matches with Cerezo Osaka in Japan's top division before moving to the Bundesliga, but it took him virtually no time at all to find his comfort zone under manager Jurgen Klopp.

The player's first moment of stardom at Dortmund came in the fourth week of the 2010 season, when he claimed that he would score two goals in the Revierderby against Schalke. He did so in a fantastic display, and upon his return to the airport was met by 800 fans who jubilantly carried him off on their shoulders.

At Westfalonstadion, Kagawa played the shadow-striker role in a 4-2-3-1 formation; in Alberto Zaccheroni's Japan national team he concedes that position to CSKA Moscow attacker Keisuke Honda and takes up a position on the left wing.

Kagawa has also been inserted as the lone striker in some Samurai Blue matches, but often appears to lack confidence up top, preferring the second line where he can alternate and overlap with his team-mates.

The 23-year-old's play is typical of Japanese attackers; he may not be that imposing physically, but has a superb touch, impressive technical skills, and pinpoint accuracy. While he can break through opposing defenders in the box and score goals, he is just as capable of driving down the channels before providing a well-placed cross that will more often than not lead to a goal.

In squeaky-clean Kagawa, Manchester United have got a gifted player and hard worker who will be a warrior on the pitch, gracious in the dressing room, and virtually absent from the British gossip columns too. In an era when big-spending clubs are often limited to choosing two out of three when chasing top stars, this signing is truly Christmas come early for the Old Trafford faithful.
| | | |
| --- | --- | --- |
| January 7, 1991 | DATE OF BIRTH | March 17, 1989 |
| September 1, 2007 | SENIOR DEBUT | April 7, 2007 |
| 192 | APPEARANCES (Since 07/08) | 198 |
| 50 | GOALS | 86 |
| 38 | ASSISTS | 45 |
| 28 | INTERNATIONAL CAPS | 30 |
| 2 | INTERNATIONAL GOALS | 10 |
During his time in France, Eden Hazard developed an almost mythical status: becoming Ligue 1's Lionel Messi or Cristiano Ronaldo, without necessarily stretching himself out of the confines of Le Championnat.
Now he faces the first real challenge of his career. Thus far, the young Belgian has failed to reach his potential on the international circuit, hinting at problems adapting to other styles and cultures, and now he must make the jump to the Premier League with a great weight of expectation on his back.


The cat-and-mouse games that he played regarding his future, teasing the media over his choice of destination for a big-money move from Lille, served only to exasperate fans, and suggestions that Manchester City were initially higher up his wish list than Chelsea will serve only to reduce the patience Blues fans have for him to perform immediately upon arrival at Stamford Bridge.


Quick adaption to England's unique pace and power will be vital.


Hazard is a player who is certainly used to being on the receiving end of some tough tackling in France, and though he has inevitably managed to rise above this challenge in Ligue 1, the Premier League will test his physical state further. Indeed, there have been suggestions that he will need to bulk up if he's to survive in England.


Technically, there is little doubt that he has everything required to succeed with the Londoners, but he will be sternly examined mentally.


No longer will he be top dog at his club; an untouchable icon who is sought to lead his team out of the most desperate moments. Now, instead, he will be seen as a rookie with much yet to prove.


Self-confident almost to the point of arrogance, Hazard must strike a balance in his early days at Chelsea. He cannot allow himself to be hurried in the process; his thinking must be as clear as it was with Lille. Decision making will be crucial; when to pass and when to shoot.


While Kagawa has already shown his capabilities of not only slotting into, but flourishing, in a different culture, Hazard is now faced with his first such challenge.


Where he'll fit at Manchester United ...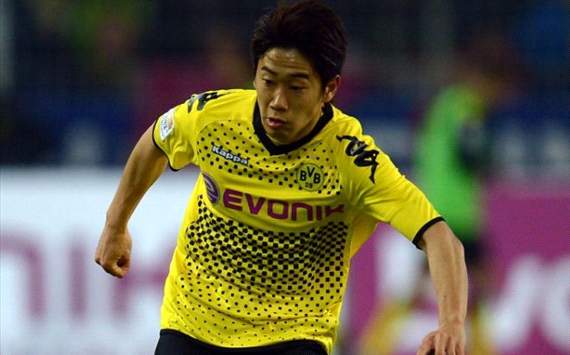 The tinge of cynicism that has met Kagawa's imminent move to Manchester United is, in fairness to those with raised eyebrows, justified given the recent bluster from the club's commercial department.
"We have 25 George Clooneys," claimed Richard Arnold, the Old Trafford commercial director, looking to ease the fears of fans concerned by United's transfer strategy and inadvertently comparing an ageing squad to a man who turned grey a decade ago and was at his peak in the 1990s. It writes itself.
Yet what Arnold says is largely irrelevant. A commercial windfall through shirt sales, although not as desperately required as a creative midfielder at the Theatre of Dreams, is no bad thing and after all, Kagawa brings the promise of both.
In Eden Hazard, Chelsea have a player with seemingly endless potential, with a level of dynamism which Kagawa has yet to prove equal, but there is an argument to be made that the Dortmund man could be a better fit at United than the Belgian.
Although yet to mature into a complete central midfielder, the Japan international's ability to break from deep, eating up ground between midfield and defence, would allow Wayne Rooney to advance to the peak of a 4-4-1-1, with any two of Paul Scholes, Michael Carrick and Darren Fletcher sat deep - a position where United must still invest.
The heart of United's midfield would not have been strengthened as a result of Hazard signing, regardless of his quality, with neither player of the ilk to change the face of Sir Alex Ferguson's set-up next season. At nearly a third cheaper if some reports are to be believed, the acquisition of Kagawa would make sense if more is to come in this transfer window in the red half of Manchester.
Beyond tactics, be them financial, footballing or otherwise, Kagawa's character would appear to suit the United way. He will depart Germany having left an impression of a humble hard-worker with two titles under his belt. Unlike Hazard's path to England, Kagawa has avoided the fanfare and clownery that sullied the character of the Belgian among Premier League fans.
Like recent success stories Antonio Valencia and Chicharito, Kagawa's ego seems suitably in check at a club which, as Sir Alex has endlessly instilled, is itself the star. Old Trafford already has its fair share of Tinseltown, who needs another George Clooney?
source:
http://www.goal.com/en-gb/news/2896/premier-league/2012/06/06/3150353/forget-hazard-kagawa-is-the-man-to-fire-manchester-united