Some of the most memorable moments of an enviable career of one of the most majestic playerin the football history.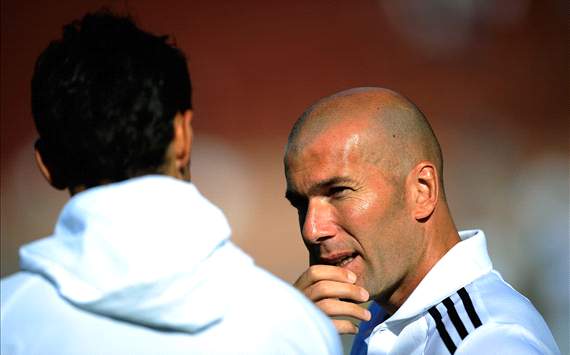 1. In an online poll commissioned by Uefa on their 50th anniversary in 2004, Zinedine Zidane was voted the outstanding player of the last 50 years.

2. Capable of turning a game on its head, one of the great moments of his career came when he scored twice late on to secure France a dramatic 2-1 win over England in the defending champions' opening match of Euro 2004.
3. Zidane scored two goals in the 1998 World Cup final as France beat Brazil 3-0. These were the only goals he scored against South American opponents at international level.

4. He is only one of two players to have won the Fifa World Player of the Year three times or more, with Ronaldo the only other man to have achieved this feat.

5. After his heroic performance in France 98, Italy coach Cesare Maldini proclaimed: "I would give up five players to have Zizou in my squad."



6.

During his international career, Zidane featured in six major tournaments, the first of which was Euro 96 and the last of which came 10 years later at the World Cup in Germany.



7.

After seven minutes of the 2006 World Cup final, Zidane scored a penalty to put France ahead against Italy, joining illustrious company in the form of Vava, Pele and Paul Breitner as players to have scored in two different finals.



8.

Zidane scored eight goals for two successive seasons with Bordeaux to help establish him as one of France's most promising talents.



9

. 'Zizou' scored nine goals in his final season with Real Madrid, all of which came in the league. This tally in La Liga was a joint personal best, although on three previous occasions he hit double figures in all competitions with Los Blancos.



10.

At the age of 10, Zidane took his first serious steps in the game, signing for US Saint-Henri. This would also be the number he wore with such distinction for much of his career.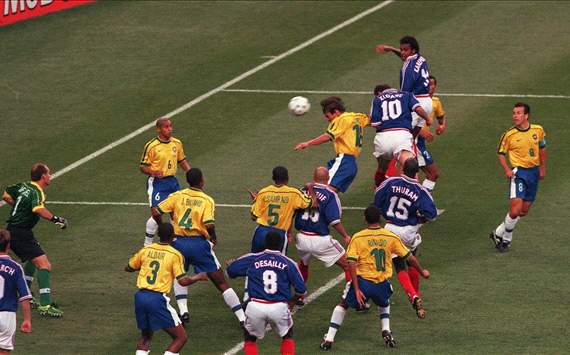 11.

Zidane claimed 11 major honours at club level, including two Scudetti while with Juventus, one Primera Division title and, most famously, one Champions League trophy.



12.

After making his international debut in 1994, he would go on to play for Les Bleus for 12 more years.



13.

Always a rather combustible individual, Zidane was booked 13 times playing for his country.



14.

Continuing on the theme of discipline, he picked up 14 red cards over the course of his career, including two for his country.



15.

On May 15, 2002, Zidane produced one of his most iconic moments, sending an immaculate volley into the Bayer Leverkusen net from long range for Real Madrid in the Champions League final. It proved to be the winning goal, and was scored with his supposedly weaker foot.



16.

Sixteen of Zidane's 31 international goals came in the second half of matches. Seven of these came in the last 10 minutes of games.



17.

The eldest son of the France great, Enzo, is 17 years old and plays for Real Madrid's youth academy. Though born in Lyon, the midfielder is eligible to play for France, Spain and Algeria at international level. He is named after Uruguay playmaker Enzo Francescoli.



18.

At the age of 18, he scored his first professional goal for Cannes, nearly two seasons after making his debut. His prize was a car awarded to him by club president Alain Pedretti.



19.

A fiery temper when he was young meant that Zidane was treated with caution initially. He would not play for France at Under-19 level or even Under-21 level. He was a great example of a late bloomer.



20.

In the 20th minute of extra time in the 2006 World Cup final, Zidane headbutted Marco Materazzi.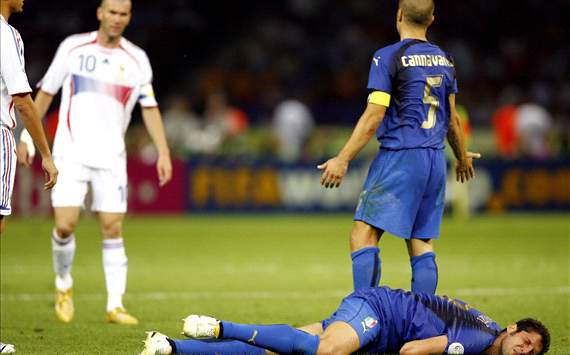 21.

Zidane has starred in a documentary titled 'Zidane: A 21st Century Portrait'. The film follows the Frenchman over the course of a whole match between Real Madrid and Villarreal in April 2005, though it was cut short by his dismissal.



22.

In his post playing life, Zidane has undertaken several roles, including an ambassadorial position in Qatar's successful bid to stage the 2022 World Cup.



23.

Zidane was born on June 23, 1972, the youngest of five siblings.



24.

The age he began to lose the hair on his head. He said at the time: "My wife loves me like that, so it's not a problem."



25.

After establishing himself as a first-team player with Cannes, Zidane would never play fewer than 25 league matches over the course of a campaign in his 16 seasons.



26.

Over the course of his career, Zidane scored 26 goals in European competition. His best tally in a single campaign was six as Bordeaux made the Uefa Cup final in 1995-96.



27.

On his international debut against the Czech Republic at Bordeaux's Parc Lescure on August 17, 1994, Zidane came off the bench with 27 minutes to go and scored twice during a cameo that was to give the France fans a real taste of what was to come. His late strikes helped Les Bleus secure a 2-2 draw after trailing by two goals.



28.

At 28, Zidane was arguably at his peak, scoring just two days after his birthday as France beat Spain in Euro 2000.



29.

Zidane was 29 when he left Juventus for Real Madrid in 2001 for a whopping world record fee of 150 billion Italian lire.



30.

Zidane played his 30th international in his home city of Marseille, and he marked the occasion with a goal. France, though, were held 3-3 against Norway at Stade Velodrome.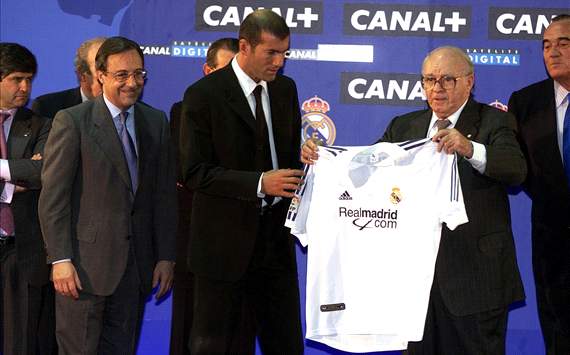 31. With 31 international goals to his credit, only three players have struck more for Les Bleus: Thierry Henry, Michel Platini and David Trezeguet. Zidane scored three goals against Spain during his international career - the most he managed aganst a single country.



32.

In Euro 2000, Zizou struck in the 32nd minute against Spain. This set France up for a 2-1 victory.



33.

Incredibly, Zidane would only score one hat-trick in his career. This came in his final season, netting three times for Real Madrid in a 4-2 win over Sevilla in January 2006 at the age of 33.



34.

At 34 years old, Zidane decided to retire after the 2006 World Cup, despite speculation that he might join New York Red Bulls.



35.

Arguably Zidane's greatest ever performance for Juventus was in the 1996-97 Champions League semi-final second leg when the Italians thrashed Ajax 4-1 in Turin. Zidane was unplayable and he scored Juve's fourth in the 35th minute of the second half.



36.

Zidane's first red card for France came in his 36th appearance. Although France won 4-0 against Saudi Arabia in the 1998 World Cup, that did not prevent the playmaker being dismissed 20 minutes from time for a stamp.



37.

During his five-season stay at Real Madrid, Zidane mustered 37 league goals, notching another 12 in the Copa del Rey and in Europe.



38.

In his final professional season with Madrid, he showed that he was still a robust player by turning out 38 times for Los Blancos in all competitions. Despite playing a consistently high number of games each season, he was never an ever-present in the league.



39.

Arguably his best moment came in his 39th international match, as this was the World Cup final win over Brazil in 1998.



40.

Zidane's 40-metre lob against Betis in the quarter-final of the Uefa Cup in 1995-96 is remembered as one of his finest moments.
source:
http://www.goal.com/en-gb/news/2931/go-global/2012/06/23/3194800/haircuts-headbutts-40-facts-about-zidane-on-his-40th