Five things that have fallen into place for Ferguson's men, and just in time too.
EVERGREEN SCHOLES EXERTING HIS INFLUENCE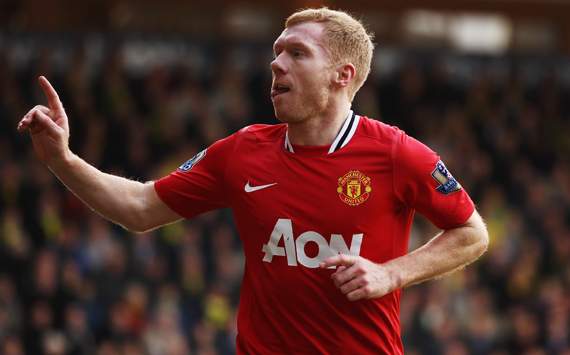 For a footballer who so often plays as if time is standing still, it is perhaps no surprise that Paul Scholes appears largely immune to the ravages of age in a Premier League midfield.
The 37-year-old, whose shock return from retirement shortly before the Manchester derby in the FA Cup third round at the Etihad Stadium in January has since seen him make seven starts for United, racking up 648 minutes on the pitch in the process.
To say that Scholes looks as if he has never been away would almost do a disservice to the man who has made 688 appearances for the Old Trafford outfit, with his performances this season at their most consistently sharp for a couple of years, no doubt aided by the seven months spent acting as a coach at United's Carrington training ground. Refreshed, not rusty.
His showing against West Brom was as polished as the other games in which he has taken the breath away over the last month or so (see: Liverpool and Bolton at Old Trafford). Scholes dictated the game alongside Michael Carrick, maintaining possession in the middle before supplying the likes of Danny Welbeck and Ashley Young out wide.
Three years off 40 and still United's most effective midfielder; Scholes, just like United have been on City's shoulder, looks like sticking around. Would-be England managers take note.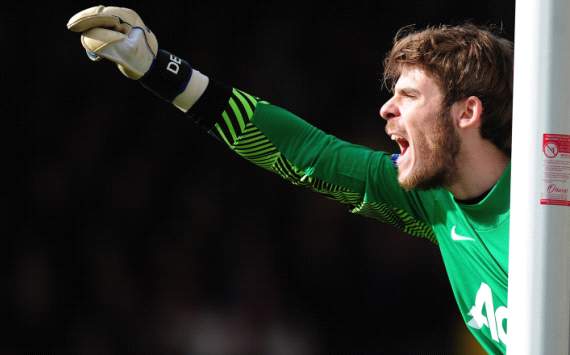 Ferguson is never shy in challenging Old Trafford dissenters, and so it proved once again in his programme notes ahead of the West Brom clash as he directed a barb at those who have criticised Jonny Evans this season.
"When I think back to the time when so many critics were ready for me to move Evans on," wrote Ferguson. "I hope they're questioning their judgement."
Such a staunch defence of the player is no case of blind faith, as the Northern Irishman continued his excellent form which peaked in a man of the match performance against Tottenham eight days ago.
Standing up valiantly to the tricky Marc-Antoine Fortune, Evans proved reliable once again - a concurrent theme since he stepped in to deputise for Nemanja Vidic following the Serb's season-ending injury in December.
The resilience and resurrection Evans has been mirrored by David de Gea, who, similarly to centre-back, has been forced to overcome vocal doubters at the Theatre of Dreams in order to secure himself firmly in United's ranks to play a major role in hunting down City.
It was the opening day win over West Brom where serious questions began to be raised over the Spaniard's slight frame and lack of leadership, but seven months on, with no little help from Anders Lindegaard's recent injury troubles, the £18 million signing from Atletico Madrid has left many questioning their perceptions, with his obvious technical ability coming to the fore.
De Gea was given relatively little to do against the Baggies but still pulled off two excellent saves, the first from a deflected Keith Andrews free-kick and then Shane Long's second-half snapshot to sum up another showing of increased maturity.
Holding on to the lead at the top of the table looks set to test the pair again.
RAMPANT ROONEY BACK ON TARGET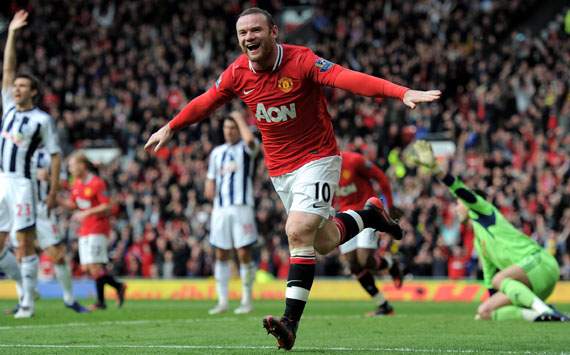 The concerns over Wayne Rooney's autumnal droughts in front of goal are legitimate. After having seen a dip in form last season that ran parallel to the transfer request saga that nearly saw the striker leave the club, Rooney went from September 18 to December 10 without a goal this term, providing only one assist to cushion the blow of yet another barren spell.
It is therefore remarkable that, after scoring two against West Brom to make in nine goals in six games, the former Everton man took his tally to 26 for the season in all competitions.
The clinical edge of Rooney is only made more impressive by the games in which he has excelled. Hitting twice in each of the fixtures against Manchester City, Chelsea and Liverpool since the turn of the year, as well as once in United's trip to White Hart Lane shows the forward not only an effective finisher, but a game changer.
Of the other sides in the top seven, only Newcastle haven't conceded a goal to Rooney.
Ferguson quipped that he wants his striker to reach 40 goals for the season, six more than his current record total. The evidence shown at Old Trafford suggests it's not out of the question. Rooney has never looked so ruthless.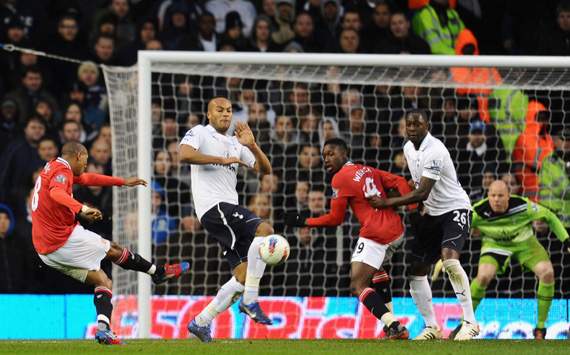 It didn't take long for Ashley Young to instil himself into Manchester United's many mantras. The first, that unerring will to win, was evidenced in his Community Shield performance against Manchester City, as the champions came from two goals down to win, largely thanks to the excellent former Aston Villa man.
Soon after, in his league debut for Ferguson's side, Young set up the last minute own goal that saw United beat West Brom at the Hawthorns in the first game of the season in a performance of resilient victory that has come to hallmark the Sir Alex era in Manchester.
Now, Young is proving for a third time that he's an ideal Manchester United player, bouncing back from a lull in form that saw the winger go from signing of the summer to the bench, not completing 90 minutes for the Red Devils once between November and March.
To endure such a spell and emerge, on Sunday's evidence, an even better, more effective player, pays as much testament to Young's character as it does his potential. His appearance off the bench against Norwich showed signs of a re-emergence, while his double at Spurs proved he was back to his best. Alongside Scholes and Rooney, the former Villa man was phenomenal against the Baggies.
TRICKY FIXTURES SWEPT ASIDE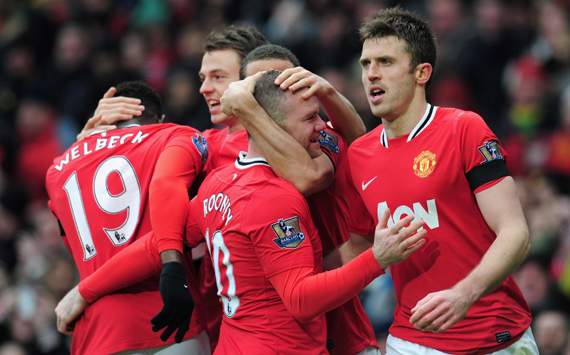 Back in January,
Goal.com
's Greg Stobart put forward a compelling argument as to why the title could, and should have been Manchester City's by April. With a run of relatively easy fixtures compared to a torrid first opening months of 2012 for United, the lead seemed destined to be stretched in favour of Mancini and Co. ahead of a pivotal weekend that saw City face Spurs and Ferguson's side take on Arsenal.
In reality, United's difficult fixtures, those being away to the Gunners, Chelsea, Norwich and Tottenham, as well as the home clash with Liverpool, yielded 13 points from a possible 15, with those two dropped coming at Stamford Bridge as Rooney inspired his side back to a draw from three goals down. Even for a perfectionist like Ferguson, it will have no doubt felt like a victory.
United's approach to their biggest games has been pragmatic, with experienced heads being called upon and lessons no doubt learned from last season, where consecutive defeats on the road to Chelsea and Liverpool in March threatened to derail the Red Devils' title chances.
This term, United have had no room for error due to their imperious title rivals and City now face a similar period, with difficult away games against Stoke and Arsenal, as well as their next Premier League fixture with Chelsea forthcoming within the next month.
United have set the standard for City to follow over a spell that has seen them finally take pole position. The finishing line, you'd imagine, can't come soon enough for Sir Alex Ferguson.
source:
http://www.goal.com/en-gb/news/2896/premier-league/2012/03/12/2961329/rooney-rampant-scholes-return-young-back-to-his-best-five-things-