The 10 most expensive players leaving Serie A for greener pastures.
MARIO BALOTELLI (from Inter to Manchester City, £22m)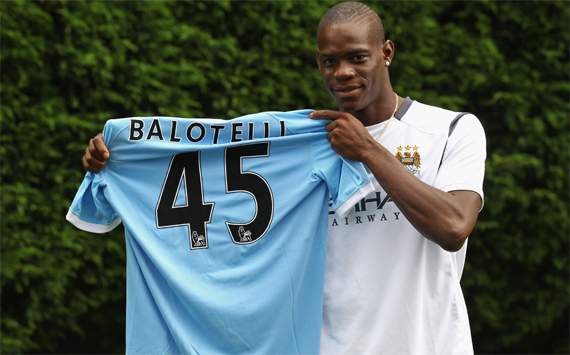 After Inter won the treble in 2010, not everybody was completely satisfied, and Mario Balotelli was keen to move on in search of a fresh start elsewhere. After making his relationship with both fans and players pretty much impossible, Massimo Moratti saw no other option but to sell perhaps the most talented player in Italian football. Premier League side Manchester City were willing to pay a fee of €28m (£22m) plus bonuses for the flamboyant attacker, and Super Mario was quick to say farewell to Inter in order to be reunited with his former coach Roberto Mancini. Even Mancini almost lost his patience with the striker, though, until winning the Premier League title helped him forget all his troubles with the youngster.
EZEQUIEL LAVEZZI (from Napoli to PSG, £24.4m)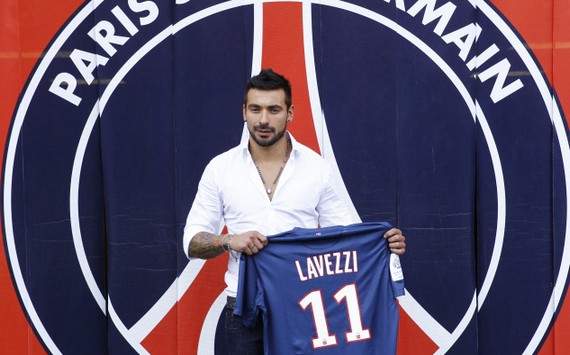 After finishing runners-up in Ligue 1 and enduring a disappointing Europa League campaign, Sheikh Tamim bin Hamad Al Thani opted to splash the cash once more in order to further strengthen PSG's squad. The first addition to head coach Carlo Ancelotti's star-studded team was Ezequiel Lavezzi from Napoli. The Argentine had also caught the attention of Inter, but the
Nerazzurri
were outbid by their French rivals as they happily paid Napoli €31m (£24.4m). The attacker signed for four years with PSG and will be earning €4m (£3.2m) per season in the French capital.
JAVIER PASTORE (from Palermo to PSG, £33m)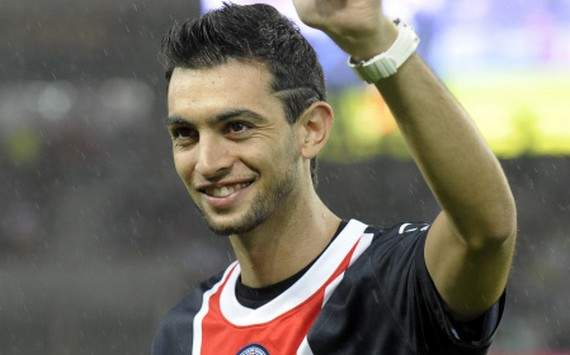 Sheikh Tamim bin Hamad Al Thani first flexed his financial muscle in the summer of 2011 shortly after his arrival at PSG. The Ligue 1 giants splashed out €42m (£33m) to lure gifted playmaker Javier Pastore away from Palermo in what was the most expensive transfer by a French team ever. Nevertheless, despite spending plenty of money, PSG missed out on the league title in 2011-12, regardless of Pastore's contributions. Perhaps they will have more luck with the arrival of Thiago Silva and potentially Ibrahimovic in the new season.
THIAGO SILVA (from Milan to PSG, £33m)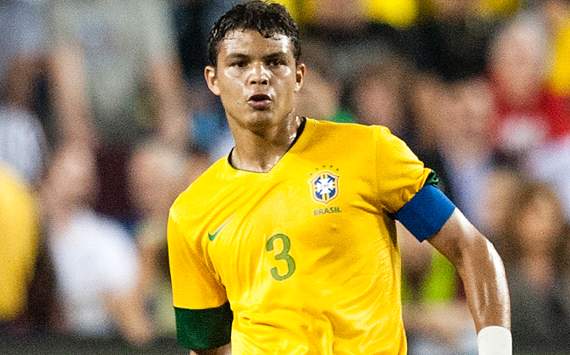 The Brazilian had originally looked set for PSG a couple of weeks before the deal was eventually done in mid-July. The centre-back became the second most expensive defender in history when the big-money revolution continued at Parc des Princes, with his signing being the first of an expected double-swoop involving Ibrahimovic. After three very successful years for the
Rossoneri
, the Milan board decided that the money was too good to turn down, saving them €60m in wages on top of the transfer fee.
JUAN S. VERON (from Lazio to Manchester Utd, £33.6m)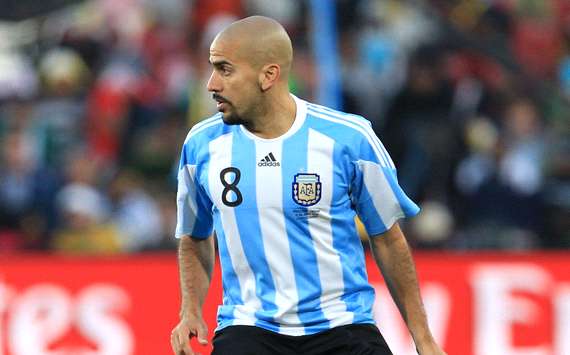 After five seasons in Italy, where he won the Scudetto with Lazio, Juan Sebastian Veron opted to depart Serie A to try his luck in the Premier League in the summer of 2001. The Argentine midfielder was signed by Sir Alex Ferguson for an impressive fee of €42.6m (£33.6m), thus becoming the most expensive signing in the history of the Premier League at the time. He failed to find his feet at United, though, and they were happy to cut their losses when Chelsea came knocking only two years after his arrival at Old Trafford.
RONALDO (from Inter to Real Madrid, £35.5m)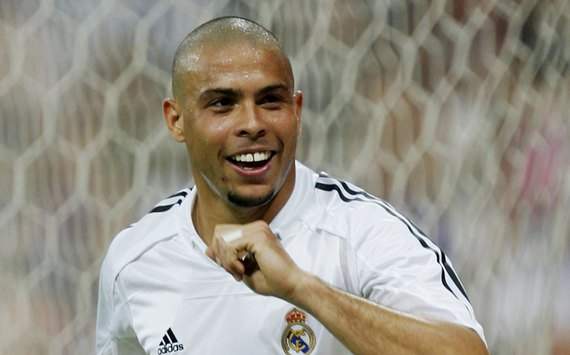 The summer of 2002 was without doubt one of the hardest ever for Inter fans. With the wounds of their May 5 debacle, in which they lost the title to Juventus after a defeat against Lazio, still fresh, the
Nerazzurri
opted to sell one of their most beloved players for a fee of €45m (£35.5m) to Real Madrid. Club president Moratti personally stepped in to offload the Brazilian star after Ronaldo insisted on the sacking of head coach Hector Cuper. Even though Moratti had treated Ronaldo like a son during his years at the Giuseppe Meazza side, he refused to give in and sold the World Cup winner.
ANDRIY SHEVCHENKO (from Milan to Chelsea, £36.2m)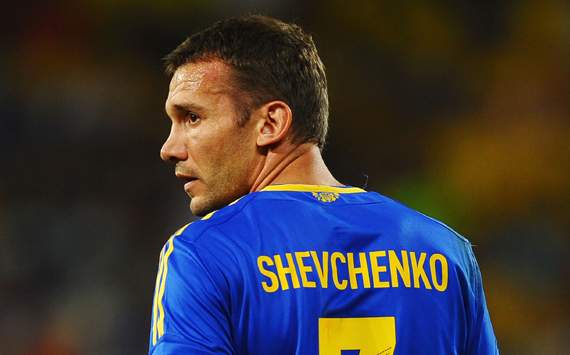 After years of trying, Roman Abramovich finally managed to lure his friend Andriy Shevchenko to Chelsea in the summer of 2006. The English side shelled out €46m (£36.2m) to snap up the Ukraine international after seven successful seasons at the
Rossoneri
. 'Family reasons' was the main excuse for his transfer to the Premier League, but the move never really worked out for Sheva. After two difficult seasons at Stamford Bridge, the attacker returned to Milan on a one-year loan deal.
RICARDO KAKA (from Milan to Real Madrid, £51.2m)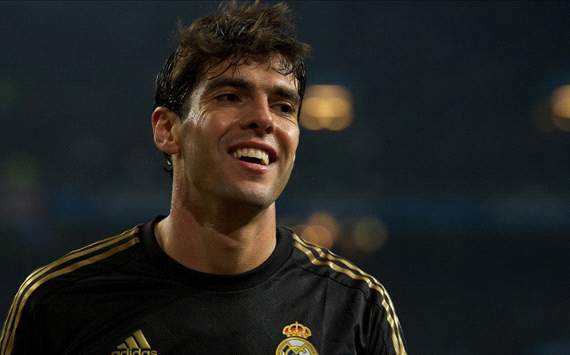 In the same summer that Serie A lost Ibrahimovic (for the first time), another of its biggest stars bid farewell to Serie A, too. The economic crisis that hit all over the globe also made an impact on the world of football, in particular those Italian clubs that had offered big wages over the years. Only six months after rejecting an offer from Manchester City, who were willing to pay over €120m (£94.6m), Kaka left for Real Madrid in the summer of 2009. Fans were shattered by Kaka's departure, but Milan happily added €65m (£51.2m) to their bank account.
ZLATAN IBRAHIMOVIC (from Inter to Barcelona, £54.8m)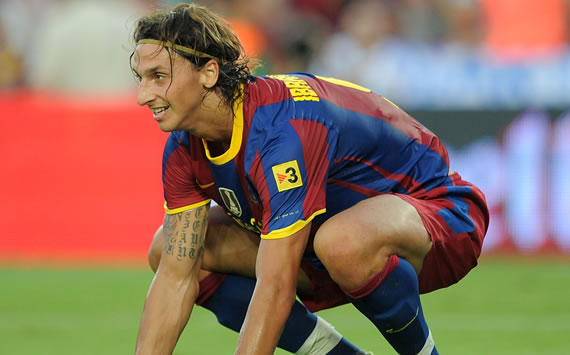 Is it possible to sell your best player, and then go on to win the treble in the same season? It appears it is, as Jose Mourinho proved in 2010. In July 2009, Moratti opted to accept Zlatan Ibrahimovic's transfer request and sold the Swede to Barcelona for €46m (£36.2m) plus Samuel Eto'o, who was valued at €20m (£15.7m), plus Aliaksandr Hleb on loan. The Belorussian rejected the chance to move to Inter, and Barca added another €3.5m (£2.7m) to the deal. Unfortunately for Zlatan, his move to the Catalans did not lead to Champions League glory as they were eliminated by his former team, who would eventually go on to win the competition as well as the Scudetto and Coppa Italia.
ZINEDINE ZIDANE (from Juventus to Real Madrid, £57.9m)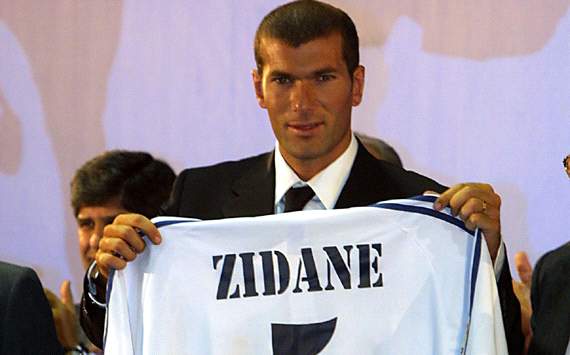 The introduction of the Euro was only months away in the summer of 2001, and Juventus supremo Luciano Moggi was about to pull off one of the best deals of his career. Zinedine Zidane had joined the Turin side in the summer of 1996 for a relatively modest fee, but left again five years later for an immense €73.5m (£57.9m), almost 15 times the amount they had initially paid for the playmaker. Zidane's move would remain the most expensive transfer in the world until 2010, when Madrid splashed out €94m (£74.1m) on Cristiano Ronaldo. The money generated from Zizou's sale was used to bring in the likes of Pavel Nedved, Lilian Thuram and Gianluigi Buffon, and the Old Lady would enjoy plenty of success in the years to come.h
source:
http://www.goal.com/en-gb/news/3276/serie-a/2012/07/14/3242029/from-kaka-to-zidane-the-top-10-transfers-away-from-serie-a