The top five free transfers available at this summer and the rest of those players who will be looking for new employment at the start of July.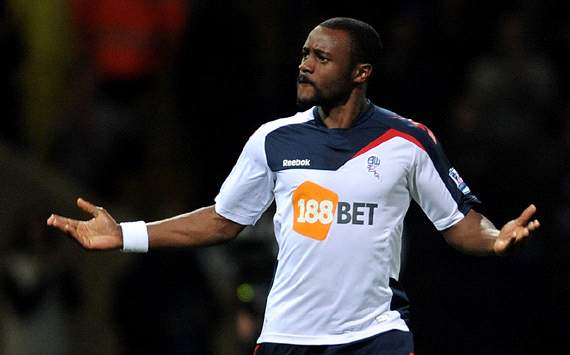 The former West Ham and Aston Villa midfielder invoked a relegation release clause in his contract after just failing to save Bolton from the drop despite some heroic performances.
Owen Coyle's loss will certainly be someone else's gain, however, with several managers likely to attempt to lure the former England Under-21 captain this summer. Still only 27, Reo-Coker has forged a reputation as a no-nonsense enforcer and his battling qualities are already rumoured to be interesting his former club, with Hammers boss Sam Allardyce thought to be weighing up an approach.
The south Londoner has also attracted interest from Spanish side Sevilla in the past and with his chances of a senior England call-up now diminished despite almost making the 2006 World Cup squad, do not be surprised if he bucks the trend and heads for pastures new.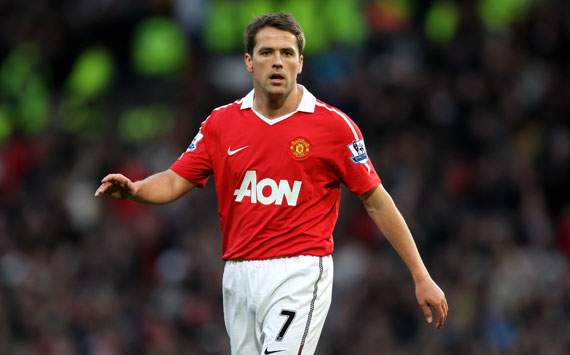 As England's fifth most prolific goalscorer of all time, the former Liverpool, Real Madrid and Newcastle United player certainly looks a bargain on paper after being released by Manchester United manager Sir Alex Ferguson.
The trouble is that these days Owen is more likely to pass on a killer tip for the horses than find the back of the net, although there are still likely to be plenty of suitors for the 32-year-old. Stoke are the early front-runners to take a risk on a player who has made just over 30 appearances in three years at Old Trafford, although Everton boss David Moyes might fancy his chances of resurrecting Owen's career.
A career total 149 Premier League goals is certainly not to be sniffed at but with injuries having taken a severe toll on his body over the years, it may just be one gamble too far for most.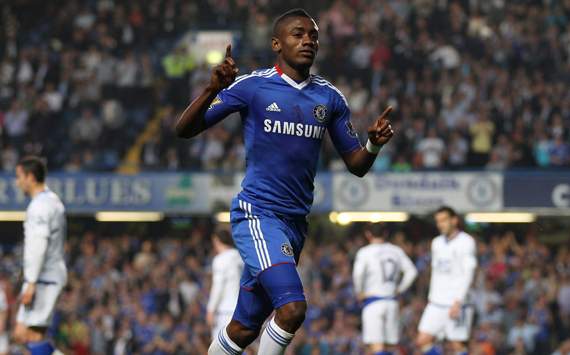 The Ivorian came in from the cold at Stamford Bridge to play an integral part in Chelsea's historic Champions League triumph, yet Kalou is still likely to be on his way this summer.
Having arrived at Stamford Bridge from Feyenoord in 2006, the forward has been used sparingly by most of his managers in west London despite his decent goalscoring record. Roberto Di Matteo brought him back into the team at the start of his reign and Kalou showed exactly why a whole host of top clubs will be in the hunt for his signature.
The promise of a regular starting berth for a player who has won every major honour in England at the age of just 26 will be the major priority, with Arsene Wenger thought to be lining up a swoop.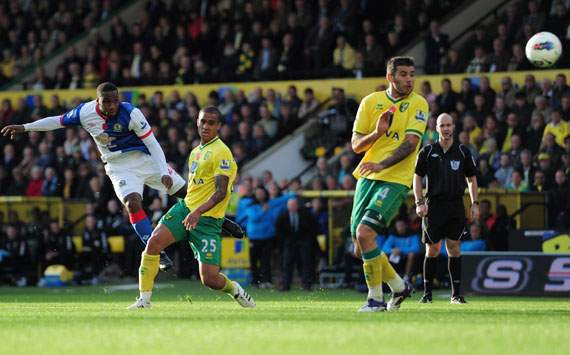 The Canadian-born forward has made no secret of his desire to jump the sinking Blackburn Rovers ship for some time now and his patience should pay off this summer with a move to a major outfit.
A slight dip in form towards the end of the season as Steve Kean's side slid through the Premier League trapdoor has not stopped German giants Bayern Munich from reportedly expressing an interest, although it seems more likely that Hoilett will stay in England. His return of seven Premier League goals for Blackburn showed that the 21-year-old has developed into a potent attacking threat who can be used as a winger or in a more central role.
That - and the lack of a transfer fee - may prove an attractive proposition to Tottenham Hotspur boss Harry Redknapp as he bids to compete for the top four once again next season.
After a century of goals and his heroics in Munich, Drogba rounded off his season with a reminder of why the Blues will miss him so badly - slotting home the winning penalty in the Champions League final.
As things stand the talismanic striker will be on his way this summer after eight years' loyal service, with Chinese side Shanghai Shenhua apparently the front-runners to sign him. Drogba's pledge not to join another Premier League club may have been sincere, yet the 34-year-old will surely be a target for several of the Blues' main rivals - especially one willing to match the riches on offer in the Far East.
Sentimentality will probably be the deciding factor in the end, although a call from his old friend Jose Mourinho offering a swansong in Madrid could tempt the old warhorse to stay in Europe a while longer.
Here is Goal.com's comprehensive guide to all the players who are out of contract this summer:
| | | |
| --- | --- | --- |
| ARSENAL | | |
| Manuel Almunia | 19 May 1977 | Goalkeeper |
| Lukasz Fabianski | 18 Apr 1985 | Goalkeeper |
| Vito Mannone | 2 Mar 1988 | Goalkeeper |
| | | |
| --- | --- | --- |
| ASTON VILLA | | |
| Brad Guzan | 9 Sep 1984 | Goalkeeper |
| Andy Marshall | 14 Apr 1975 | Goalkeeper |
| Habib Beye | 19 Oct 1977 | Defender |
| Carlos Cuellar | 23 Aug 1981 | Defender |
| Shane Lowry | 12 Jun 1989 | Defender |
| Emile Heskey | 11 Jan 1978 | Striker |
| | | |
| --- | --- | --- |
| BLACKBURN | | |
| Michel Salgado | 22 Oct 1975 | Defender |
| David Dunn | 27 Dec 1979 | Midfielder |
| Herold Goulon | 12 Jun 1988 | Midfielder |
| Vince Grella | 5 Oct 1979 | Midfielder |
| Josh Morris | 30 Sep 1991 | Midfielder |
| Nick Blackman | 11 Nov 1989 | Striker |
| Junior Hoilett | 5 Jun 1990 | Striker |
| | | |
| --- | --- | --- |
| BOLTON | | |
| Jussi Jaaskelainen | 19 Apr 1975 | Goalkeeper |
| Ricardo Gardner | 25 Sep 1978 | Defender |
| Sam Ricketts | 11 Oct 1981 | Defender |
| Paul Robinson | 14 Dec 1978 | Defender |
| Gretar Steinsson | 9 Jan 1982 | Defender |
| Sean Davis | 20 Sep 1979 | Midfielder |
| Martin Petrov | 15 Jan 1979 | Midfielder |
| Robbie Blake | 4 Mar 1976 | Striker |
| Ivan Klasnic | 29 Jan 1980 | Striker |
| Tope Obadeyi | 29 Oct 1989 | Striker |
| | | |
| --- | --- | --- |
| CHELSEA | | |
| Henrique Hilario | 21 Oct 1975 | Goalkeeper |
| Jose Bosingwa | 24 Aug 1982 | Defender |
| Didier Drogba | 11 Mar 1978 | Striker |
| Salomon Kalou | 5 Aug 1985 | Striker |
| | | |
| --- | --- | --- |
| EVERTON | | |
| Marcus Hahnemann | 15 Jun 1972 | Goalkeeper |
| James McFadden | 14 Apr 1983 | Striker |
| | | |
| --- | --- | --- |
| FULHAM | | |
| Csaba Somogyi | 7 Apr 1985 | Goalkeeper |
| Zdenek Grygera | 14 May 1980 | Defender |
| Stephen Kelly | 6 Sep 1983 | Defender |
| Danny Murphy | 18 Mar 1977 | Midfielder |
| Andy Johnson | 10 Feb 1981 | Striker |
| | | |
| --- | --- | --- |
| LIVERPOOL | | |
| Fabio Aurelio | 24 Sep 1979 | Defender |
| | | |
| --- | --- | --- |
| MAN CITY | | |
| Stuart Taylor | 28 Nov 1980 | Goalkeeper |
| Owen Hargreaves | 20 Jan 1981 | Midfielder |
| | | |
| --- | --- | --- |
| MAN UNITED | | |
| Tomasz Kuszczak | 20 Mar 1982 | Goalkeeper |
| Michael Owen | 14 Dec 1979 | Striker |
| | | |
| --- | --- | --- |
| NEWCASTLE | | |
| Steve Harper | 14 Mar 1975 | Goalkeeper |
| Tamas Kadar | 14 Mar 1990 | Defender |
| Danny Guthrie | 18 Apr 1987 | Midfielder |
| Alan Smith | 28 Oct 1980 | Midfielder |
| Peter Lovenkrands | 29 Jan 1980 | Striker |
| | | |
| --- | --- | --- |
| NORWICH | | |
| Declan Rudd | 16 Jan 1991 | Goalkeeper |
| Adam Drury | 29 Aug 1978 | Defender |
| Zak Whitbread | 4 Mar 1984 | Defender |
| Aaron Wilbraham | 21 Oct 1979 | Striker |
| | | |
| --- | --- | --- |
| QPR | | |
| Radek Cerny | 18 Feb 1974 | Goalkeeper |
| Danny Gabbidon | 8 Aug 1979 | Defender |
| Fitz Hall | 20 Dec 1980 | Defender |
| Clint Hill | 19 Oct 1978 | Defender |
| Bruno Perone | 6 July 1987 | Defender |
| Danny Shittu | 2 Sep 1980 | Defender |
| Lee Cook | 3 Aug 1982 | Midfielder |
| Hogan Ephraim | 31 Mar 1988 | Midfielder |
| Patrick Agyemang | 20 Sep 1980 | Striker |
| Alessandro Pellicori | 22 Jul 1971 | Striker |
| Angelo Balanta | 1 Jul 1990 | Striker |
| | | |
| --- | --- | --- |
| STOKE | | |
| Carlo Nash | 13 Sep 1973 | Goalkeeper |
| Jonathan Woodgate | 22 Jan 1980 | Defender |
| Danny Collins | 6 Aug 1980 | Defender |
| Salif Diao | 10 Feb 1977 | Midfielder |
| Matthew Lund | 21 Nov 1990 | Midfielder |
| Tom Soares | 10 Jul 1986 | Midfielder |
| Michael Tonge | 7 Apr 1983 | Midfielder |
| Rory Delap | 6 Jul 1976 | Midfielder |
| Danny Pugh | 19 Oct 1982 | Midfielder |
| Ricardo Fuller | 31 Oct 1979 | Striker |
| Mamady Sidibe | 18 Dec 1979 | Striker |
| | | |
| --- | --- | --- |
| SUNDERLAND | | |
| Craig Gordon | 31 Dec 1982 | Goalkeeper |
| Nyron Nosworthy | 11 Oct 1980 | Defender |
| Jordan Cook | 20 Mar 1990 | Striker |
| Ryan Noble | 11 Jun 1991 | Striker |
| | | |
| --- | --- | --- |
| SWANSEA | | |
| Vangelis Moras | 26 Aug 1981 | Defender |
| Ashley Richards | 12 Apr 1991 | Defender |
| Ferrie Bodde | 5 May 1982 | Midfielder |
| Thomas Butler | 25 Apr 1981 | Midfielder |
| David Cotterill | 4 Dec 1987 | Midfielder |
| Mark Gower | 5 Oct 1978 | Midfielder |
| | | |
| --- | --- | --- |
| TOTTENHAM | | |
| Carlo Cudicini | 6 Sep 1973 | Goalkeeper |
| Heurelho Gomes | 15 Feb 1981 | Goalkeeper |
| | | |
| --- | --- | --- |
| WEST BROM | | |
| Luke Daniels | 5 Jan 1988 | Goalkeeper |
| Marton Fulop | 3 May 1983 | Goalkeeper |
| Nicky Shorey | 19 Feb 1981 | Defender |
| Joe Mattock | 15 May 1990 | Defender |
| Paul Scharner | 11 Mar 1980 | Midfielder |
| Somen Tchoyi | 29 Mar 1983 | Midfielder |
| Jerome Thomas | 23 Mar 1983 | Midfielder |
| Roman Bednar | 26 Mar 1983 | Striker |
| Marc-Antoine Fortune | 2 Jul 1981 | Striker |
| | | |
| --- | --- | --- |
| WIGAN | | |
| Mike Pollitt | 29 Feb 1972 | Goalkeeper |
| Chris Kirkland | 2 May 1981 | Goalkeeper |
| Maynor Figueroa | 2 May 1983 | Defender |
| Mohamed Diame | 14 Jun 1987 | Midfielder |
| David Jones | 4 Nov 1984 | Midfielder |
| Hendry Thomas | 23 Feb 1985 | Midfielder |
| Hugo Rodallega | 25 Jul 1985 | Striker |
source:
http://www.goal.com/en-gb/news/2896/premier-league/2012/05/23/3120616/premier-league-bosman-list-didier-drogba-all-the-players